Sma
rt

er Pinterest Marketing
A new standard in Pinterest Analytics, Management and Marketing.
Monitor Pinterest Activity, Discover Great Content and Engage your Community.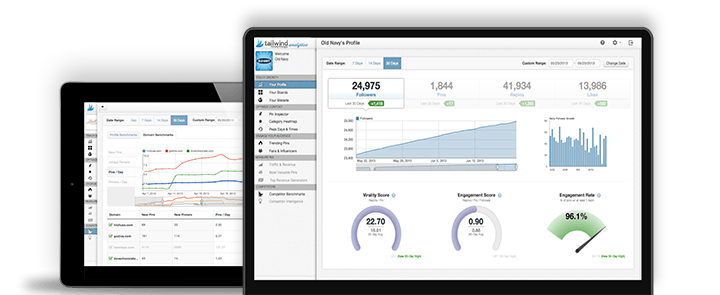 Your Pinterest Username is found in the URL of your Pinterest profile:

http://pinterest.com/username/

Complete Brand Insights
Monitor all Pinterest activity related to your company, products and competitors.
Track your Pinterest profiles, pins from your domain, #hashtags, and more.
Easy-to-use reports surface what matters most to turn insights into real business results.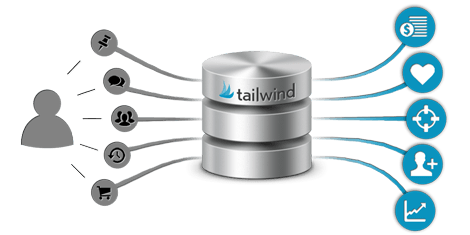 Keep Track
Monitor brand mentions, track Pinterest followers, boards, pin stats, repins and more.
Get Smart
Analyze content trends on Pinterest to gain insight into what your customers want.
Optimize
Track campaign results to know what's working and build Pinterest campaigns your audience will love.
Pinterest Community Management
Discover who is engaging with your brand, repinning your pins and pinning from your site.
Identify and recruit influential pinners within your industry to maximize your reach on Pinterest.
Build meaningful relationships with current and future fans.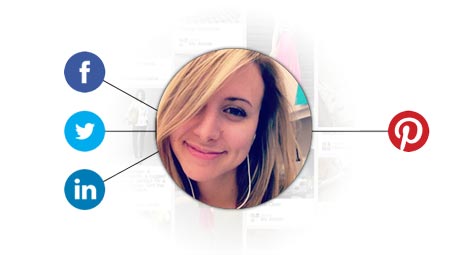 Influencers
Find and connect with pinners who are influential about topics that matter to your audience. Partner to grow Pinterest followers and repins.
Brand Advocates
Foster relationships with pinners who repin your content, talk about your brand and drive traffic to your site.
Real-Time Community
See who's pinning about your brand in real-time and engage them in the moment to build a relevant follower base.
Drive Business Results
Drive conversions by engaging pinners who want your product or service before they buy.
Content optimization tools ensure you reach the right audience with the right message.
Custom competitor analysis enables you to identify opportunities and stay on top of trends.
Enterprise and Agency Features
Team Access
Add collaborators to give your whole team Pinterest access. Up to 5 on
Pro
.
Enterprise Plans
We support teams of any size, with any number of accounts and any size data volumes.
Get a Demo.
What are you waiting for?
Your Pinterest Username is found in the URL of your Pinterest profile:

http://pinterest.com/username/

In The Press

"In an ever emerging space of social platforms and tools to measure them, Tailwind has got the right approach with a balance of topline summary KPIs and the option to dive deeper into the data for power users.

Best of all, they are ever tinkering for better approaches and visualizations, and taking feedback from clients to tackle the research challenges we marketers face. Great work!"
Your Pinterest Username is found in the URL of your Pinterest profile:

http://pinterest.com/username/