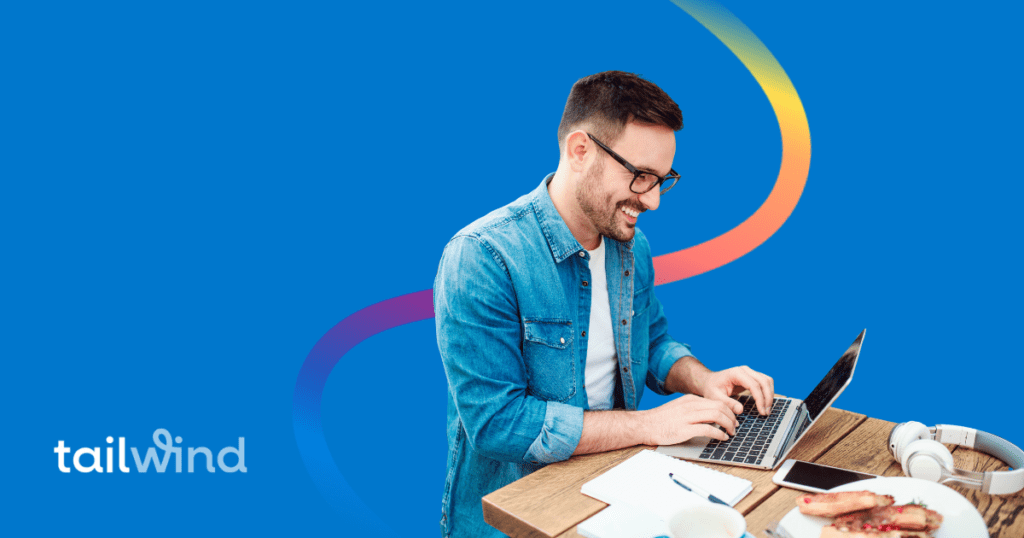 Let's face it: the majority of product descriptions on ecommerce sites out there are, for the most part, completely unreadable tripe.
After all, who actually reads the copy on product pages, right? There is so much more you can optimize, and product descriptions surely do not have THAT big of an impact, right?
Well, nothing can be further from the truth. Based on ecommerce studies conducted by the Nielsen Norman Group, 20% of failed purchases can be attributed to the lack of engagement and relevant product description information.
In fact, you can think of your product descriptions as sales people working a 24/7/365 shift at your online store. And just like real human sales professionals, they can be the difference between making or losing a sale.
That's why product descriptions should be part and parcel of your overall ecommerce site sales strategy — and that's why they need to be sharp, written in your brand voice, and armed with an irresistible sales pitch.
If you are reading this to learn about product description writing, you're in luck — that's exactly what you're about to learn. In this article, you'll learn all about writing persuasive product descriptions that pop, along with some product description examples demonstrating how successful ecommerce businesses use the same techniques to convince potential buyers to make a purchase decision.
Write for your ideal customer
The first step in understanding how to write product descriptions is to first learn about your customers. See, if you know who you're writing for, you'll know exactly what they want. Put yourself in your audience's shoes: what are their demographics, needs, interests, and goals?
Answering these questions helps you write great product descriptions that target audiences directly and personally, using the words they use, and addressing the problems they have. Otherwise, you'll end up writing a product description that addresses no one.
Research your target audience and come up with a buyer persona: the ultimate representation of your ideal customer containing the key information mentioned above.
Building buyer personas helps you create product descriptions with the right tone and style while taking into consideration how your product solves their problems, how your customers can use your product, and what features your customers will find most useful about your product.
Take a look at this product description from Trader Joe's, for instance:
The buyer persona in this example isn't just interested in looking for any simple pesto. The product description is tailored exactly for individuals looking for a healthy vegan alternative, and the way it's written makes you actually want to try it.
(If you want to reflect the buyers person in your performance marketing ads try Tailwind Ads!)
Focus on the product's benefits
No one really wants to buy a dishwasher; people just want their kitchenware and utensils clean without the hassle of washing them by hand. The dishwasher is just another means to an end.
Focusing on the product's benefits instead of the product itself has always been a better way to sell. The premise is quite simple: highlight the benefits that customers stand to gain from using the product. Like, how it can improve their lives, how it can make them more productive, healthier, or happier, yada yada yada.
Here's how outdoor recreation brand Patagonia does this in the following description:
We can see how the product description focuses on the technical details of the fleece and how it will benefit the customer in adverse weather conditions. Moreover, mentioning the 100% recycled material and Fair Trade Certification is in line with the company's brand voice and its advocacy.
How do you incorporate this tip in your product descriptions? It's simple: just answer how your product will improve the lives of your customers.
Use conversational language and a casual tone
Conversational language sounds like a mouthful, but it's really simple — it refers to how real people actually speak to each other in real life.
Use short sentences, simple vocabulary, and a casual tone in your product descriptions. Writing product descriptions in a relatable tone and conversational language lets more people understand your brand, builds rapport with your audience, and makes it easier to come across as quirky and relatable.
Remember: product descriptions aren't the right place to flex your verbal chops. Use simple, direct, and informal language, and keep your sentences short. Always use contractions, and directly address your readers to get the best results. These are your keys to make your product descriptions sound more engaging — and ultimately help your brand to generate more sales.
Make product descriptions pop with sensory words and adjectives
Sweet, woody, citrus, fruity, floral, metallic…the list goes on.
Sensory words appeal to the reader's senses, allowing them to vicariously experience well-written product descriptions by sowing seeds in their minds, appealing to the emotional receptors of the brain, which are designed for humans to react to.
Describe what you have to offer, whatever it is you're selling. Describe how it feels, tastes, smells, or looks like, or what it's like to use the item. That's all you need to do to activate your reader's senses and for your product descriptions to pack the power words that give it that extra needed punch.
So yes, our all-time favorites like "great, best, easy, quick, fantastic, unique" may not be enough to do the trick. To really take your product copy to the next level, get inspired by Tailwind Ghostwriter or use a thesaurus.
Tell stories
People love stories! It's part of what makes us human.
That's why stories are an important tool to use in your product descriptions — they forge emotional connections with your readers, and make your brand more memorable and relatable. When used in product descriptions, stories can help communicate what you care about and value. And they provide your brand with another layer of empathy that people can relate to. The ultimate benefit: stories can make more people connect with and like your brand. That's something to strive for.
The above example demonstrates French jeweler and watchmaker Boucheron telling their brand story, showing their customers the company's origins, history, and milestones, lending the brand gravitas and showcasing its commitment to excellence in its 165-year history.
Don't forget the visuals
We all know the importance of a well-written product description, but product images are as (or more!) important. There is absolutely no online business or ecommerce site that sells products without images — at least not the ones that turn out to become success stories.
The best-converting product pages offer solid product descriptions paired with attractive visuals to deliver the best possible customer experience for visitors.
Endear your brand to your audience with high-quality images that complement your product descriptions. This isn't the early days of the internet or ecommerce, you know — images should be an inseparable part of your product description template.
Make product descriptions easy to skim
The best product descriptions are concise, clear, and deliver the message straight to the point.
That's why you should make an effort to write product descriptions easy to skim instead of making your readers take time out of their busy schedules to read an overwrought 300-word product description. The great majority of people browsing the internet opt to briefly skim through websites rather than reading them word-for-word — and it makes perfect sense to write product descriptions that take advantage of this fact.
Here is a product description template you can follow that is in line with this best practice:
Neutrogena, a skincare and cosmetics brand, highlights the benefits of its acne cleanser for textured skin with a simple headline, short paragraph, and bullet points showing why customers should buy the product for themselves.
Nice, straight, and to the point — the way it should be. The spacing, the layout, and the typeface make it easy to skim through quickly.
Writing easily-scannable product descriptions is easier than you think. First, list product features with a bulleted list, then use bold text to highlight important points, and use short paragraphs to add other important details.
Consider adding an FAQ section
Adding a Frequently Asked Questions section is a nice and easy way to provide more value-added information about your products and services. Having them on your product pages can allay any doubts or fears your potential customers might have about buying.
Better still, doing so is great for UX because people don't have to spend time and effort searching your ecommerce site for answers, or leave the product pages to find the information elsewhere. Otherwise, you risk losing a sale or turning what would have been a conversion into an abandoned cart.
This product description for ground organic coffee answers questions related to consumption, production methods, and ethics:
One thing to remember: FAQs aren't a dumping ground for content that wasn't good enough to put on a page. In order to create a good FAQ, whether it is for your product pages (recommended) or for an FAQ section linked directly from your product pages, you need to determine which questions your customers most often ask about your product or service offerings.
Here are a couple of tips to get inspiration and make sure that you are answering questions that customers actually want:
Customer Service Interactions: Monitor questions frequently asked through your online chat, email, or phone support. Regularly review these queries and update your FAQ section.
Product Reviews: Look at both your own and competitors' product reviews. Customers often mention points of confusion or common problems in these reviews, providing valuable insights for your FAQ.
Social Media: Analyze questions and comments from customers on your social media platforms. Use them to determine what information your customers need.
Forums and Communities: Review forums like Reddit or niche-specific communities where your customers might discuss your (or similar) products. Here you can find common issues, questions, or misconceptions that need addressing.
Website Analytics: Utilize tools like Google Analytics to understand what users are searching for on your website. This data can help identify common questions or points of confusion that your FAQ could address.
Tighten up your SEO
Most ecommerce platforms advise online business owners to tighten up their product descriptions for search engines to index. This means product descriptions need to have the necessary keywords. Doing so makes it easy for search engines like Google and Bing to crawl and index, ultimately ranking your product pages on the SERPs.
And since ranking means organic traffic, it's necessary to optimize the keywords that you use for product descriptions.
How? It's simple: check out and list the keywords that appear on Google for your product.
Type the name of your product in Google and see what options it generates.
For instance, if you're planning to sell orthopedic shoes, doing a query for "orthopedic shoes with" will show you the top ranking keywords on Google.
It's as simple as that — and you can do the same for literally any product under the sun.
If you wish to do more advanced keyword research, check out tools like Ahrefs or SEMRush. They allow you to research about your competition's keywords and have free options and reasonable paid options for even more granular SEO tinkering.
Add social proof to product pages
Social proof boosts sales! The idea is that more people will buy a particular product when they see that others have already purchased, used, and had great experiences with your product. This means you should include testimonials and customer reviews/ratings in your product descriptions to demonstrate social proof and highlight the trust your brand has built with your customers.
You can also leverage social media platforms like Instagram, TikTok, and Facebook to show product demos, generate hype for your products, and engage and inspire your customers to share their experiences.
Notice how Kylie's Cosmetics laid out its product description: the overall product rating can be easily seen right on top of the description, with the reviews accessible with just one click. Social reviews are particularly important for the makeup niche, because they address visitors' fears and doubts about the product, giving potential customers the all-important social proof and a great first impression about your brand.
BONUS: When using superlatives in product descriptions, prove them
Far too often, brands pepper their product descriptions with too many superlatives. The problem is, superlatives sound trite and overused in a product description unless your marketing copy demonstrates and proves why your product is actually the best in its class, the simplest solution, or the most sophisticated one in the market today.
That said, if your product is TRULY the best in its class, provide evidence why this is the case. If it really isn't, tone down your marketing copy so it doesn't overpromise and underdeliver.