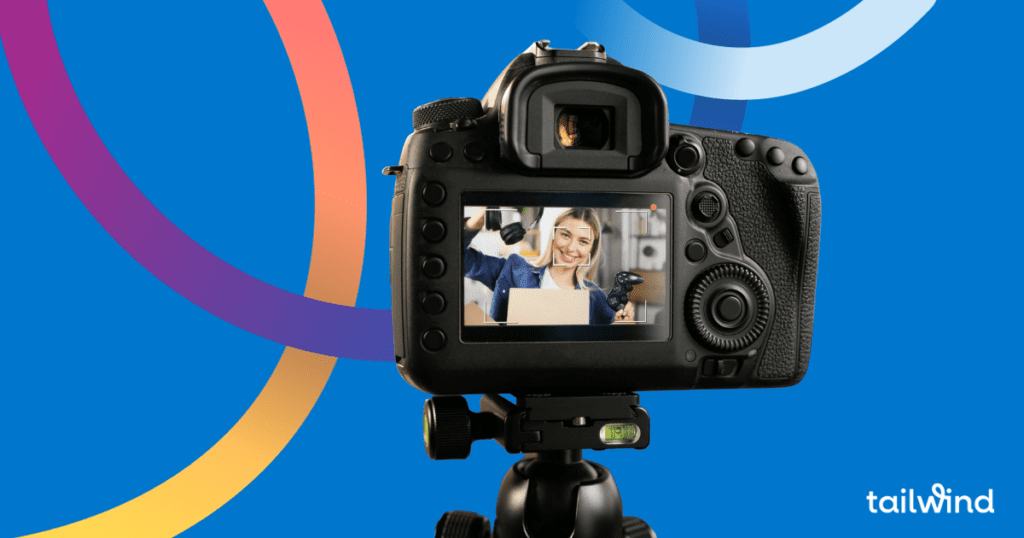 Many direct-to-consumer ecommerce brands rely on various marketing platforms such as Facebook Ads, TikTok Ads, and Instagram Ads to build their online presence and generate leads and conversions.
However, YouTube has become especially important when it comes to ecommerce marketing.
With nearly 4 billion unique monthly visitors, YouTube (and YouTube Ads) is becoming one of the hottest verticals for ecommerce brands to leverage for new business opportunities.
YouTube ad campaigns, in particular, give ecommerce brands a better ROI on their ad spend. The platform combines the power of Google's search engine with engaging social features for ecommerce brands to reach new target audiences in a dynamic environment.
7 Main Types of Ecommerce YouTube Ads
Ecommerce advertisers can select a variety of YouTube ad formats to choose from. This includes the main YouTube ad types that online stores and ecommerce brands most often utilize.
Every YouTube ad format offers its own specific benefits depending on the role each plays within a specific ecommerce marketing funnel. It all depends on your brand's marketing goals and target audience.
For Tailwind, YouTube ads are a valuable part of our full-funnel advertising strategy, encouraging growth at the top of our funnel.

Susan Moeller, Director of Marketing at Tailwind
Bumper YouTube Ads
Bumper ads are unskippable, fast advertisements that last no more than six seconds. This ad type is usually played before, during, or after a user views a YouTube video. They can be viewed on YouTube, partner sites, and YouTube TV.
Bumper ads, being the shortest video ads, are ideal for brand awareness and reaching a wide audience with a short, concise message that piques their curiosity and invites them to learn more about your products and services.
Non-Skippable In-Stream YouTube Ads
Non-skippable in-stream ads, as the name implies, are unskippable ads that play before, during, or after a viewer watches a YouTube video. These YouTube ads can be seen on YouTube, partners, and YouTube TV
They run a little longer than bumper ads, lasting up to 15 seconds. They're just the right size to get a narrative in, but short enough to get mobile impact and ad recall. Like bumper ads, they are an excellent format for brand reach and awareness.
Skippable In-Stream YouTube Ads
Skippable ads are advertisements shown before, during, or after users click on a YouTube video to view that can be skipped after five seconds. They can be seen on YouTube, partner sites and apps, and YouTube TV.
Skippable in-stream ads are an effective tool to increase brand awareness, online conversions, and lead generation. Advertisers only pay whenever YouTube viewers watch the ad or engage with it.
In-Feed YouTube Video Ads
In-feed ads consist of a thumbnail to one of your videos and a text overlay encouraging users to watch it by clicking said thumbnail.
In-feed video ads are a great choice for ecommerce brands that wish to build brand engagement through their social, ad, and video channels because they are shown when users are browsing related videos.
Outstream YouTube Ads
Outstream ads are developed for mobile. Ecommerce advertisers can utilize an outstream YouTube ad campaign to boost brand awareness in mobile-first markets in a cost-effective manner, particularly on Google video partner sites and apps outside YouTube.
Outstream ads are shown muted, and audiences need to click unmute to hear the ad. Outstream ads can be placed on banners, interstitials, in-feed, and in full-screen and portrait mode.
Masthead YouTube Ads
Masthead YouTube ads are designed to reach a massive audience in a short amount of time, playing automatically for up to 30 seconds on the YouTube homepage. Their reach makes masthead ads a fantastic option for larger online retailers for product launches and sales events targeting highly segmented demographics or age groups.
Masthead ads can be ordered through a Google sales representative.
Google Text Overlay Ads (Google Ads)
Overlay ads are banner ads that are placed on video content through the Google Display Network and YouTube partnerships. While they are technically a Google Ads product, overlay ads are a cost-effective, efficient way to complement ecommerce bumper and in-stream ads ideal for boosting brand awareness.
Overlay ads are automatically populated when advertisers create ad campaigns that appear across the Google network without changing settings.
How to Launch Your First Ecommerce Ad on YouTube
Ready to create YouTube campaigns and launch your first ecommerce ad? Here's a guide to creating your first in-stream YouTube video ad:
1) Set Up Your Google Ads/YouTube Account
First, create a Google Account. Then, create a YouTube and a Google Ads account. Link your YouTube and Google Ads accounts to be able to view statistics and reports from your ecommerce ad campaigns and to create ads relevant to your niche, interactions, and engagement.
If you need help creating videos for your new channel, check out Tailwind Ghostwriter — the Tailwind internal AI generates YouTube video ideas as well as scripts, descriptions and titles.
2) Enable conversion tracking in Google Ads
Now it's time to select the right conversion action on Google Ads. For ecommerce advertisers, this could be tracking site visits, generating leads, sales, or conversions, additions of items to carts, or callbacks.
Sign in to Google Ads, head over to "Tools & Settings" in the upper-right portion of your screen, and click "Conversions" to start.
Then, create trackable actions on your online store's website by choosing a conversion category. This can be "add to cart" or "purchases."
Next, set up values, a conversion time frame, and name the conversion, and select an attribution model.
Add tracking tags to your online store website or app to activate Google Ads.
Import the conversion actions from Google Analytics and link them with your Google Ads account.
Lastly, select the goal to import, and begin tracking its performance.
3) Upload video ads to YouTube
Once you have your product video ads ready, it's time to upload them to YouTube.
Simply log into your YouTube account, click on the camcorder icon on the top-right corner of your YouTube home feed, and click "Upload video."
An upload window should appear. You can either drag and drop your product video file here or manually browse and upload it on the screen.
Fill out the remaining details, such as the video ad's metadata, title, description, and any tags.
4) Create a Google Ads campaign
Go back to your Google Ads account, click "Campaigns," and click the + icon to create a new campaign. Then, set your campaign goals, depending on your conversion objectives. For instance, you can set it as "Sales" and click "Video," and then select the appropriate objectives.
5) Manage campaign settings
Next, it's time to select a name and a bid strategy for your campaign. Suppose we're creating an in-stream YouTube ad campaign with the automated bid strategy option as recommended.
For instance, "Maximize Conversions" will help maximize your ad spend by attempting to generate conversions at the smallest possible investment.
Fill out the rest of the campaign settings by setting a daily budget, target demographics, locations, and languages, and then set up your inventory type.
6) Configure ad targeting
Create your ad group, name it, and set up ad targeting preferences. For instance, choose relevant, related content topics or YouTube channels to target for your in-stream ads to appear on.
You can use Google to provide keyword ideas by entering your online store or website's URL.
7) Create an in-stream video ad
Copy and paste the URL of the video ad file you uploaded in step 3. Then, fill out the rest of the elements as follows:
Shopping page URL. Set up the landing page or product sales page where you wish to drive traffic to. You can create a display URL to shorten your product page URL if it's too complex. Your display URL will appear with the call-to-action. Offer a one-click checkout option to optimize conversions and ROI.
Call-to-action (CTA). Use a clear and concise CTA such as "Buy Now." CTAs appear as bright blue buttons to direct viewers to performing their next action.
Headline. Headlines are text elements appearing next to the CTA. Use a short, emotional hook to draw attention to your ad.
Description. Summarize your offer within a maximum of 70 characters. While descriptions do not appear within in-stream advertising, they are a key element of in-stream ad campaigns.
Tracking performance data. It's recommended to add an urchin tracking module (UTM) code to your product page URL to track live performance data with Google Analytics.
8) Publishing your YouTube ad
It's showtime…time to launch your in-stream YouTube ad campaign. But the work doesn't end upon launching. More importantly, it's time to measure your ad campaign's performance.
How are your in-stream ads performing? If you've launched a couple of ads, which one is performing better? After two weeks, if your YouTube ads are performing below expectations, you can fine-tune your targeting settings, bid strategies, and other elements to see which approach works best.
Ecommerce YouTube Ad Campaign Optimization Best Practices
That said, once your YouTube ad campaigns are up and running, you need to track their performance and make the necessary tweaks to get the most out of them. Here are some of the best practices for unlocking the most value out of your ecommerce YouTube ad campaigns:
Define Data-Driven Goals and Realistic Objectives
Data is one of the best ways to measure your performance, so you need to get a macro view of your metrics. Check your sales metrics if your overall goal is to generate conversions. On the other hand, if your views and clicks are drying up, you might want to test out different headlines, CTAs, and ad creatives.
For ecommerce brand advertisers, some of the key performance indicators to determine objectives and track performance include: conversions, video views, clicks or audience demographics.
Track CTA Performance
Getting a good amount of views but with very few clicks to show for them? Check your headlines and CTAs. It takes a bit of tinkering to get the desired results from your YouTube Ads campaigns. Before investing heavily in one approach, try other CTAs to see which ones consistently convert the most.
Refine YouTube Ads to Generate View Rates
YouTube highlights videos with high view rates and rewards them by increasing the likelihood of winning bids with low CPV.
Thus, optimizing your ads to boost view rates can help boost your results while keeping your ad spending low. For instance, you can refine targeting options to ensure that your videos are reaching your ideal target audience.
Keep Cost-Per-View (CPV) As Low As Possible
Cost-per-view (CPV) stats indicate the inefficiencies in your ad spend, particularly where you are paying too much for poor results. Ideally, you want to keep CPV spend as low as possible and optimize your campaign budget.
For instance, you can keep CPV costs low by improving your ad creatives and boosting view rates. You can also set campaign bid spend limits to ensure you stick within your budget to reduce CPV costs. Lastly, you can enhance your targeting options to drill down on your audience and reduce the competition.
Conclusion
YouTube is the next frontier for ecommerce brands, full of advertising potential thanks to the power of video content and the platform's social and search features.
It may seem complex at first, but if you follow the basic steps we outlined, you'll find yourself launching more nuanced, targeted ecommerce YouTube ad campaigns in no time.
Just stay focused on realistic, attainable goals, choosing the right ad format to fit the latter, and continuously optimize your ad traffic!