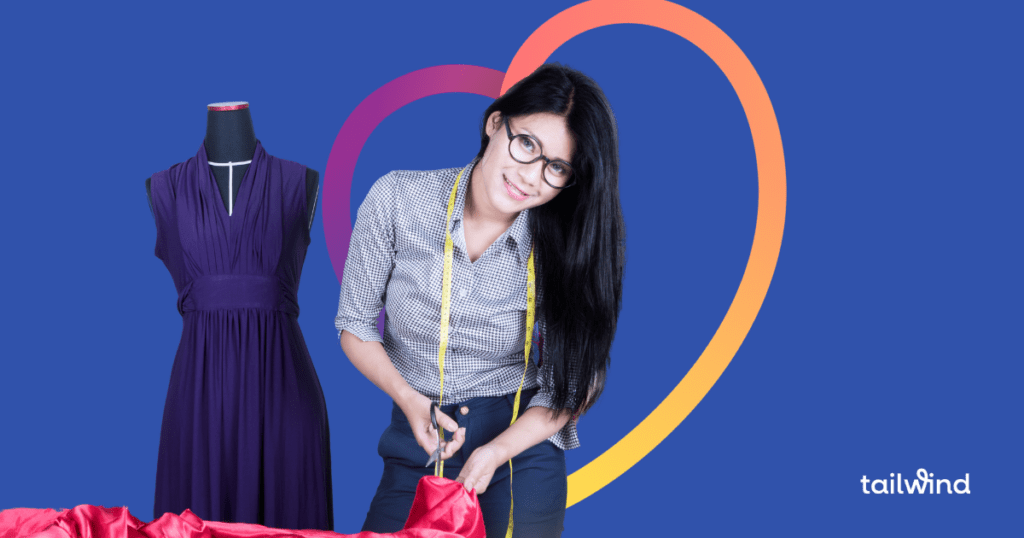 Whether you're just starting or are a seasoned Etsy pro, managing inventory is a must. Efficiently handling your stock streamlines operations AND directly boosts your Etsy seller profit.
Not sure what kind of inventory management system you need? Worry not! We're diving into the nitty-gritty of Etsy inventory management.
Understanding Etsy's Inventory System
Etsy provides a range of tools and features to help sellers manage inventory.
Inventory Features on the Etsy Listings Page
Quantity: When creating or editing a listing, sellers specify the quantity of the item available. When an item is sold, Etsy automatically adjusts this quantity.
Variations: Sellers can add variations (like size or color) to a listing. Each variation can have its own quantity, so sellers can specify inventory levels for each specific variant of a product.
Renewal Options: Listings on Etsy expire after four months. Sellers can choose to manually renew these listings or set them to auto-renew.
Inventory Features in the Etsy Shop Manager
Orders & Shipping: This section allows sellers to view their open orders. Knowing what's been ordered helps in forecasting inventory needs and deciding on restocking.
Stats: The stats section provides insights into shop performance, including best-selling items. This can inform inventory decisions based on demand patterns.
Bulk Editing: Sellers with numerous listings can use this tool to edit multiple listings simultaneously, making it easier to update inventory quantities in bulk.
Inventory Features in the Etsy Seller App
The mobile app allows sellers to update quantities, view orders, and manage their listings from their smartphones — great if you are on the move or at craft fairs.
Don't Forget Those Etsy Conversations
Sometimes customers communicate directly with Etsy sellers about custom orders. Sellers can adjust inventory levels or create custom listings, ensuring that the inventory data remains accurate.
Integrated Third-party Tools
While not directly a part of Etsy's core platform, Etsy allows for integration with several third-party inventory and shop management tools. These tools — such as Craftybase, Stitch Labs, and others — can offer more advanced inventory tracking, forecasting, and analysis tailored for Etsy sellers.
Download Data
Sellers can download order data from Etsy. This feature can be useful for those who want to integrate their Etsy sales information into external inventory management systems or tools.
The Golden Rule for Etsy Sellers
Getting your listing created is just the beginning. As your products get sold, remember to:
Regularly update the inventory quantity.
Utilize Etsy's product variations if you have multiple colors or sizes. This helps track individual stock levels.
Best Practices for Inventory Management on Etsy
Here are some best practices to help prevent stockouts and overstock situations as well as free up your time and energy for other business tasks:
Regular Audits: Dedicate time — perhaps monthly — to match your physical stock to Etsy listings. Use tools like a barcode scanner or even a simple spreadsheet to assist.
Manual Updates: Ensure your online store reflects real-time availability by adjusting your inventory based on sales that happen outside of Etsy's automated tracking.
Lead Times and Made-to-Order: Ensure customer expectations are set correctly by clearly communicating how long it takes to craft or ship an item. If you have an unexpected delay, like a shipment of beads running late, promptly update your listing's lead time.
Supply Management: Keep the right amount of materials or products on hand so that you have enough stock to meet demand without over-purchasing.
Consider a list or spreadsheet of raw materials. Regularly check against it and reorder supplies before they run low. Consider setting calendar alerts for when stock reaches a specific threshold.
Advanced Tips for Etsy Inventory Management
How do you know if you're ready to move to more complex inventory management?
Here are some signals to look for:
Increasing Sales Volume: As sales grow, manually tracking each item becomes more time-consuming and error-prone. A substantial increase in orders might signal the need for automated inventory management.
Multichannel Selling: If a seller starts to list products on other platforms besides Etsy — such as Amazon Handmade, eBay, or their own website — synchronized inventory management becomes crucial.
Growing Product Range: An expanding product line with varied stock levels, colors, sizes, and materials can quickly become challenging to manage manually.
Frequent Stock Issues: Regular occurrences of stockouts (running out of items) or overstock (having too much inventory) are clear signs that a more robust system is needed.
Time Constraints: If a seller finds they're spending an inordinate amount of time on inventory management as opposed to other vital tasks like product creation, marketing, or customer service, it's time for an upgrade.
Complex Supply Chain: Sellers who source materials from multiple suppliers, especially from different countries, might benefit from advanced tools that can track shipments, lead times, and reorder points.
Custom Orders: An increase in custom or bespoke orders, which might have unique inventory needs and tracking challenges, can signal the need for a more sophisticated system.
Human Errors: Frequent mistakes such as shipping wrong products, miscounting stock, or missing order deadlines indicate that manual processes are becoming untenable.
Seasonal Demand Fluctuations: If an Etsy seller experiences significant sales fluctuations during holiday seasons or specific times of the year, predictive inventory tools can help forecast and manage stock effectively.
Desire for Analytics: As businesses grow, understanding sales patterns, best-selling items, and inventory turnover rates becomes vital. Advanced inventory tools often come with analytics capabilities that provide valuable insights.
Inventory Storage Issues: If storage becomes cluttered or unorganized, and items are hard to locate, an inventory management tool with location tracking can be invaluable.
Recognizing even a few of these issues should prompt an Etsy seller to evaluate their current inventory management processes and consider adopting more advanced tools to keep their business running efficiently and profitably.
Storage and Organization for Inventory Management
A tidy workspace is a happy workspace, and nowhere is this truer than in the world of inventory management.
Organization IS an Inventory Management System
At the heart of effective inventory management lies a well-organized storage system. An organized workspace doesn't just look good — it drives efficiency.
When every product or material has its designated place, processing orders becomes a swift task. This means customers get their items faster, leading to greater satisfaction.
On the flip side, a disorganized space can lead to inaccuracies. It's easy to miscount or entirely overlook stock in a cluttered area. You might mistakenly think you've run out of a product, missing potential sales, only to discover a stash hidden away later.
Organization Protects Valuable Stock
But it's not just about sales; it's about preserving the quality of your stock. Products stored haphazardly can easily get damaged, crushed, or stained. Proper organization ensures that everything is protected, reducing the chances of accidental damage and the associated financial losses.
There's also a psychological aspect to consider. A tidy, organized space reduces stress and fosters mental clarity, making the inventory process more enjoyable and efficient.
Organization Makes Product Gaps Easy to Spot
When your inventory is organized, it's easier to monitor product movement. You can quickly identify which items are moving quickly and which are gathering dust.
Such insights are invaluable for making decisions about restocking, running promotions, or even discontinuing certain products.
An organized inventory system can lead to significant cost savings. While there might be an initial investment in storage solutions, the reduction in lost or damaged items and the boost in sales from efficient operations can offer a healthy return on that investment.
Tackling Common Inventory Challenges
Every Etsy seller, regardless of their size or niche, will face inventory challenges from time to time. These challenges, if not addressed promptly and effectively, can disrupt your business flow and impact profitability.
Whether it's managing returns, deciding what to do with discontinued items, or staying ahead of market trends, the key is to be proactive rather than reactive.
Here are a few tips for common challenges:
Managing Returns and Exchanges
Set a clear policy. When items return, immediately adjust your inventory count and inspect the product for quality control.
Pro Tip: See our BONUS sample return policies below.
Managing Discontinued Items
Run special promotions to clear out old stock. Bundling them with more popular items can also move them faster.
Trend Forecasting
Stay active in Etsy forums, craft communities, and keep an eye on popular culture. Adjust inventory based on anticipated demands. Pinterest Predicts is a great resource for upcoming trends.
Inventory management might be behind-the-scenes work, but its impact is front and center. Organize, update, and stay proactive. Here's to fewer stock headaches and more successful sales!
Bonus! Etsy Inventory Management Sample Return Policies:
Sample Return Policy 1: Standard Returns for Handmade Items
We want you to absolutely love your purchase! If you're not completely satisfied, here's what you need to know:
Returns: Items can be returned within 14 days of receipt. Please contact us within 7 days of receiving the item to initiate the return process.
Condition: Returned items must be in their original, unused condition and in their original packaging.
Refunds: Once we receive and inspect the item, we'll process your refund. Please allow up to 10 days for the refund to appear in your account.
Shipping: Return shipping costs are the responsibility of the buyer. We recommend using a trackable shipping service.
Exceptions: Custom or personalized orders and items on sale cannot be returned, unless they arrive damaged or defective.
---
Sample Return Policy 2: No-Returns for Unique Art Items
Each piece in our shop is a unique work of art, and we want it to find its forever home. Please read our return policy carefully before making a purchase.
No Returns or Exchanges: All sales are final.
Damaged Items: If your item arrives damaged, please contact us within 48 hours with photos of the damage. We'll work with you to find a satisfactory solution, which might include a refund, exchange, or repair.
Lost Packages: If your package goes missing and isn't delivered, reach out, and we'll help you track it down. If it's deemed lost by the carrier, we'll discuss the next steps with you.
---
Sample Return Policy 3: Flexible Returns for Craft Supplies
We understand that sometimes you might buy more than you need or change your mind. Here's our return policy to make your shopping experience smooth:
Returns: We accept returns within 30 days of purchase. Just reach out to us to start the process.
Condition: Items should be returned in new, unopened condition. Any item not in its original condition or that's damaged for reasons not due to our error cannot be returned.
Refunds: After inspecting your return, we'll process your refund. It can take up to 10 days for the refund to reflect in your bank statement.
Shipping: We'll cover the return shipping costs if the return is a result of our error (e.g., you received an incorrect or defective item). Otherwise, shipping costs are non-refundable, and you'll be responsible for return shipping.
Exchanges: We're happy to exchange items if you need a different size or color, subject to stock availability.
---
Remember, these are sample policies. Depending on the specifics of the seller's products, location, and personal preferences, adjustments might be necessary. It's essential to be clear, concise, and fair to ensure customer trust and satisfaction.