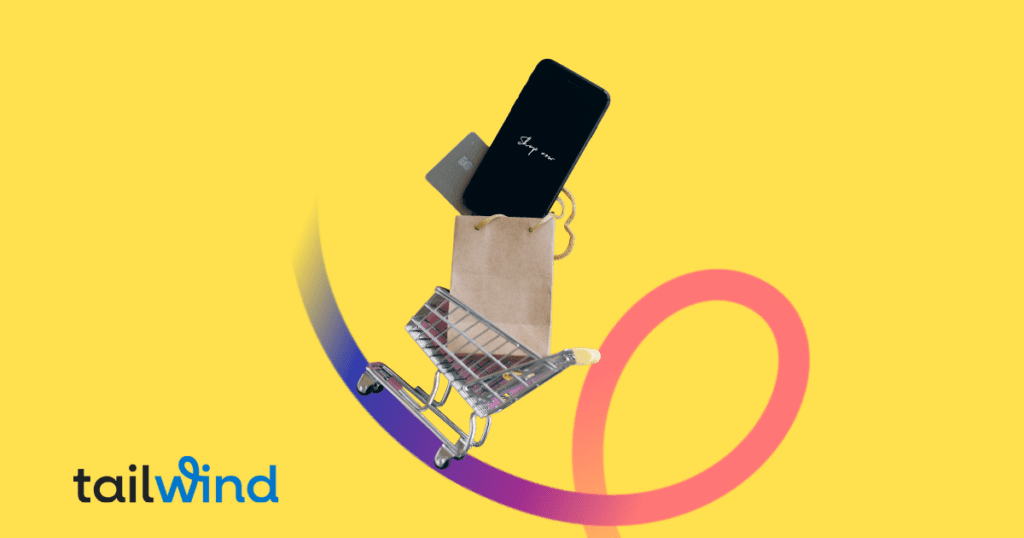 Ecommerce sites tend to underestimate the power of search engine optimization, despite producing the highest ROI of any marketing strategy.
Many ecommerce websites, for instance, are barely set up for SEO. Instead, ecommerce business owners rely on paid ads or social media marketing. Pay-per-click can work for some companies, but for optimal performance, they require existing income streams and ad spend, which can run up to astronomical costs.
What is Ecommerce SEO?
Ecommerce SEO is the set of practices that improve organic search rankings for ecommerce sites. Ecommerce SEO can involve on-page SEO and off-page SEO specifically for online stores and ecommerce websites. This may involve tasks such as boosting search engine rankings through content marketing, link building, mobile and web optimization of product pages, and addressing architecture issues that cause delays in page loading times.
Why is Ecommerce SEO Important?
The reason is quite simple: ranking at the top of Google search engine results pages (SERPs) for product keywords potential customers might search for may generate more sales – and 33% of overall ecommerce traffic comes from organic search. Simply put, SEO is one of the tried and tested ways to get more organic traffic to your product and category pages.
How to Perform Ecommerce Keyword Research
Ecommerce keyword research provides an important insight into what people are currently searching for to determine commercial intent keywords and keywords related to your products.
Understanding Target Audience and their Search Intent
Intent indicates your target audience's interests at different stages within their respective customer journeys. Consequently, intent matters in ecommerce SEO. Search intent types include informational, commercial, navigational and transactional intent.
Ecommerce business owners need to learn how to leverage (and match) those search intent types to increase their site's SEO. This requires a deep understanding of your target audience and their desires and pain points.
Identifying Relevant Keywords for Ecommerce Websites
One of the key tasks of ecommerce keyword research is determining which terms are linked to your product; in particular, long tail keywords that are associated with your product and its related categories.
One of the best ways to find long-tail keywords is to go to Amazon, put a seed keyword inside the search bar, and scan the collection of terms related to your product.
Amazon has oodles and oodles of categories and keywords that make it a key informational resource. Take note of the categories linked to your search term, which you can subsequently use on your ecommerce website.
Utilizing Keyword Research Tools and Analytics
Ecommerce keyword research shouldn't cost you an arm and a leg. And it won't, because there are dozens of free keyword research tools out there that will help you gain a deeper insight of your target audience's search engine behavior for you to create a better ecommerce SEO strategy. Examples include Amazon, Google Keyword Planner, Google Trends, Google Search Console, and Google Autocomplete.
How to Perform On-Page Optimization for Ecommerce SEO
On-page SEO refers to tweaks that can be done directly within the website in order to boost its search engine rankings. Here are some on-page optimization tips for ecommerce site owners:
Optimizing Product Pages
These product pages are optimized to be found on search engines, but also optimized for converting organic browsers into recurring customers. Here are five ways ecommerce site owners can optimize product pages for the best conversion rates:
Title Tags and Meta Descriptions
Title tags are perhaps the most vital part of on-page SEO. After all, its role is to describe what a particular page is all about. Google uses the title tag along with its page contents to categorize your page depending on its topic.
Meta descriptions are the short descriptions that appear directly under the title tags in the search engine results pages. And, while Google doesn't count meta descriptions as part of ranking criteria, users do consider your meta description in their decision whether to click your site or another.
Therefore, it's important to write a meta description that contains the most relevant keywords in no more than 120 characters, and it should explain exactly why potential leads should click on your site out of the rest.
URL Structure
Accessibility accounts for one of Google's key ranking factors, which is why you should keep your URL easy to read and interpret.
Short URLs fare better than long URLs, so make sure to keep your ecommerce site URL to no more than 50 characters.
Resist the urge to do keyword stuffing on your URLs, because they don't fool the algorithms. Worse, keyword stuffing will make your site look spammy.
Product Descriptions
Product descriptions featuring accurate, optimized write-ups featuring the best aspects and benefits of your product will help your product and category pages rank higher.
Craft copy that accentuates your product's best qualities and heightens your audience's emotions. A good rule of thumb is to use only one keyword mention for every 250 words of product description text.
Image Optimization
Images also need to be optimized with alt text and titles for every instance. Image filenames, alt texts, and titles need to use primary keywords so search engines can appropriately identify your images when indexing your site.
Also consider using high-quality images related to primary keywords for better results.
User-Generated Content (Reviews, Ratings, etc.)
Online reviews belong to a subset of user-generated content that has risen to prominence in ecommerce SEO strategy, particularly since 98% of customers read online reviews before buying a product.
Showing product reviews and ratings are a great way to leverage user-generated content that enhances your chances of converting.
Improving Site Architecture and Navigation
Site architecture also plays a key role in search engine optimization for every site — perhaps especially more so for ecommerce sites, since ecommerce sites often have more web pages and internal links to manage than the usual blog site or the local take-out restaurant website.
With more pages to manage, it's important to develop a site architecture that makes it intuitive and easy for users and web crawlers to index all your pages.
Here are some tips to improve site architecture and navigation for ecommerce websites:
Simplify Navigation
Clear, intuitive navigation is a must for optimal UX. Use a category page and subcategory pages to easily classify products and make it easy for users to find the products they need. Use visual cues to remind users where exactly they are on the website.
Mobile Optimization
A majority of users browse and buy products from ecommerce platforms using mobile devices like tablets and smartphones.
This includes using responsive design templates to dynamically adapt the website depending on resolution and screen size.
Streamline Checkout Processes
Another critical part of ecommerce site UX is checkout. Checkout processes need to be as easy and straightforward as they can possibly be with fewer points of failure and steps required to finalize their purchases.
Always provide direct instructions and feedback, while considering adding a guest checkout functionality for individuals who do not wish to create an account.
Implementing Structured Data Markup for Ecommerce SEO
Schema.org Markup for Product Details
Ecommerce product pages need to provide Google machine-readable data from which it will pull price and availability information from the search results (using the schema.org markup).
Use the schema.org markup on product detail pages for information, price, and reviews information when possible.
Use Rich Snippets for Improved Search Visibility
Schema.org also provides rich snippets with which you can add information about your product for search engines to pull from.
How to Enhance Ecommerce Site/Page Loading Speeds
Optimize Image and Compression Quality
Page speed is part and parcel of Google rankings. Therefore, elements that will slow down page loading speeds — such as large images on product pages — can hamper your site's loading performance.
Filenames that accurately describe image content makes it easier for search engines crawlers to determine what the image is. Try to use product names and relevant keywords in your images featured on product pages.
As we mentioned earlier, alt text is another way to optimize an image, helping search engine crawlers get the context of the visual assets you use. Remember, there's literally no need for keyword stuffing on alt text and filenames.
Minification of CSS and JavaScript Files
Minification of JavaScript and CSS files can reduce file size, leading to tangible improvements in page loading times.
Minifying CSS, for instance, also inhibits the render-blocking qualities of CSS itself, which helps reduce the computing resources a computer or mobile device's needs to run your site or render its pages at optimal performance and full UX.
Leveraging Caching Techniques
Caching is a technique that stores the results of the most frequent queries so they don't use as much computational resources each time they're requested time and time again, making them faster to retrieve without burdening your database server every time the query is reused.
Content Delivery Network (CDN) Implementation
Using a content delivery network (CDN) can help reduce page loading times and boost website performance.
How to Perform Off-Page Optimization for Ecommerce SEO
Off-page SEO refers to the external factors that may affect your ecommerce site's rankings. This includes social media, competitors' web sites, and backlinks that refer back to your website — to name a few.
The ultimate goal of off-page ecommerce SEO is to generate as much organic traffic as possible to achieve higher SERP rankings.
Here's how to optimize your ecommerce site for off-page SEO:
Build High-Quality Backlinks
The two most important ranking factors that Google places above everything else are 1) content and 2) backlinks.
Backlinks from websites with high domain authority rankings can help boost your SERP rankings faster than any other factor could over the long run. Backlinks require more painstaking effort in collaboration with other bloggers and ecommerce business owners to build the desired links. Here are three ways you can build higher-quality backlinks:
Guest posting and outreach. Guest posting and blog outreach can help you with your link building efforts. They offer your ecommerce site a way to build relationships with trusted industry professionals and enthusiasts while using their audiences to increase your brand's exposure, high-quality link counts, and SEO keyword rankings.
Partnering up with influencers. Influencer marketing is a new frontier, and you can leverage partnerships with influencers to help them get their audience to link back to your site from theirs by way of user-generated content, blog posts featuring products, or a link from a social media post.
Leveraging User-Generated Content and Reviews
We already know how important user-generated content is as far as informing other customers about purchase habits and in lending credibility and social proof to an ecommerce brand. Why not encourage your existing customers to leave reviews for products they have bought in the past and produce your own social proof for search engines to pick up on? Here are other ways you can leverage user-generated content such as reviews for off-page e-commerce SEO:
Encourage customers to leave reviews. 98% of customers read online reviews before buying products or services, making reviews an essential part of off-page SEO. You can send out review request emails to encourage users to leave a review, even without having to sign up.
Showcasing testimonials on the website. Social proof enables potential customers to feel more confident about the products and services they purchase. Offer discounts or vouchers in exchange for reviews and testimonials on your site or on contests on social media. You can also demonstrate social proof by featuring certifications, awards, or significant partnerships that the business has made.
How to Optimize Ecommerce SEO Strategy for Mobile
40% of ecommerce transactions happen on mobile devices. Therefore, if you want to tap into mobile-first or mobile-heavy markets to engage new customers and drive up business, you need to optimize your strategy for mobile.
Implement Responsive Web Design
Responsive web design is an integral part of a mobile-optimized website. Responsive design allows your site to adapt to a wide array of screens and resolutions suited to most mobile devices, regardless of model or operating system to deliver the best UX possible.
Prioritize Mobile-Friendly User Interface and Navigation
Navigation plays a key role in UX, particularly as to how readers view and find information. If your user interface and navigation is too unwieldy to use, it will lead to higher bounce rates. Mobile-friendly navigation ensures an optimal UX for your audience, such as using radio buttons or hamburger menus to have all relevant sections easily accessible at one click.
Optimize Page Speed for Mobile Devices
Page speed has always been an SEO metric for ranking since 2010. Mobile page speed, on the other hand, was officially announced as a ranking metric back in January 2017.
And why not? After all, Google determined that the slower your mobile site loads, the higher the likelihood a user will end up bouncing from it.
Google provides a checklist of best practices for mobile device optimization, some of which include avoiding landing page redirects, enabling compression, improving server response time, and leveraging browser caching, to name a few.
Implement Mobile-Specific Features
Mobile-specific features such as click-to-call and mobile wallet buttons allow you to maximize your mobile presence by enabling your site to be interacted with directly straight from users' mobile devices. Test your website on mobile to ensure that everything functions as it should.
Local SEO for Ecommerce Websites
Local SEO is also important, especially for ecommerce sites that have a physical presence in addition to their online store. Here's how to harness local SEO for ecommerce websites:
Optimizing Your Google Business Listing
Google Business is a tool every ecommerce site with a physical presence ought to leverage for more organic traffic and improved SEO rankings. Why should you invest your time and effort with this tool? Using it increases the likelihood of your business appearing across other Google apps, including local Maps and Search. Keeping your business information updated on Google Business will help boost your organic rankings with Google, helping you establish your online presence with the platform. Oh, and did we mention it was free?
Local Keyword Targeting
Local keyword targeting helps your ecommerce brand generate more leads and ultimately more revenue, besides increasing your website traffic by helping you rank higher in local searches. Local keyword targeting can help individuals find your site more easily when they attempt to search for local businesses on their respective devices.
Getting Featured/Listed in Local Directories and Review Websites
Being featured in local directories and review websites is a part of developing local citations. This is crucial for boosting your local SEO since it tells search engines that your company is reliable and relevant in your neighborhood. You can add your company to sites like Yelp, Yellow Pages, and TripAdvisor to establish local citations.
How to Perform Technical SEO for Ecommerce Websites
Technical SEO — besides creating quality content that's localized for your target audiences — is just as important in helping position your ecommerce site to receive search engine crawlers and new visitors alike.
Improve Site Crawlability and Indexability
Optimal site indexability and crawlability stems from an optimized site architecture. For instance, a properly-structured site with a clear, categorized listing of pages makes it easier for Google and Bing search engine crawlers to navigate and index your content in one go.
Use accurate URLs, and stick to clear, crisp and consistent navigation themes, structures and menus for improved crawlability. Here are a couple more tips to improve ecommerce site indexing:
Robots.txt optimization/XML sitemap submission. XML sitemaps and robots.txt are crucial elements of site crawlability and indexability. XML sitemaps give search engines an outline of your site structure and content, while the robots.txt file gives search engines a list of pages to index and pages not to list.
Canonical tag implementation. Canonical tags can help reduce duplicate content on an ecommerce site. Canonical tags are excerpts of code added to a page's header that indicates to search engines that the page is a duplicate of another page, with the original page taking first precedence and primary source of the content.
Resolve Issues Involving Duplicate Content
Duplicate content can seriously undermine your SEO efforts, especially in the ecommerce space, with plenty of sites often sharing what can be construed as duplicate content. Duplicate content is any visual, textual, or HTML element that occurs on another place in the internet. Duplicate content can be internal or external, and this can often be fixed by creating quality content or by repurposing existing content with AI writing tools to improve originality.
A Primer on Content Marketing for Ecommerce SEO
Content marketing has always been a key ingredient of ecommerce website success. Here's what you need to know about harnessing content marketing for your brand and helping generate sales in 2023:
Creating High-Quality and Unique Content
Want quality backlinks? Create unique, valuable, and relevant content that solves customers' pain points. Creating content for local SEO, for instance, that hasn't been created yet by other competitors will help your site build solid, organic links through email outreach or guest posts.
Blogging and Content Optimization
Blog sites are still important in 2023. And ones that produce high-quality content that helps readers solve their problems are worth their weight in gold. Optimize blog posts by incorporating target keywords into them, and try to create easily-shareable, relevant content that can get quality backlinks.
Guest Posting and Collaborations
Guest posting remains one of the most popular SEO tactics because it's effective. Guest posting involves writing content and reaching out to high-authority sites in your niche.
However, you should always make sure that the content you guest post is relatable, valuable, and readable by a human audience and doesn't exist solely for the purpose of farming links.
Video Marketing and Optimization
Video-sharing platforms like YouTube and TikTok are becoming a major source of organic traffic. Create informative, engaging videos about your products and services and upload them on video-sharing platforms for easy sharing and viral potential. Add video marketing to your content marketing efforts by creating videos that your target audience might find useful. Optimize your videos for easy indexing by adding all pertinent metadata.
Tracking, Analysis, and Reporting for Ecommerce SEO
Lastly, you'll want to be able to track, analyze, and create reports about how your ecommerce SEO campaigns are doing. Here are three ways you can do so for your ecommerce site:
Setting up Google Analytics and Google Search Console
Google Analytics and Google Search Console are some of the most fundamental tools for tracking your current and future progress. Make sure to get set up with them if you haven't yet.
Monitoring Website Traffic, Rankings, and Conversions
Monitor your traffic, SERP rankings, and — above all — conversions by using the aforementioned tools. Check which aspects of your ecommerce SEO strategy need a bit of fine-tuning by identifying which stats are flagging, and make decisions to enhance your campaigns using insights derived from data.
Creating Regular SEO Reports/Analyzing Data to Make Informed SEO Decisions
Search data can provide ecommerce business owners deeper insights about their customers — particularly for the segments they haven't marketed to yet — and which segments they do the best with. Understanding the intent behind what people are searching, how frequently they search it, and how your competitors react to that new information can help you make better data-driven SEO decisions moving forward.
The Final Word on Ecommerce SEO
Organic searches account for a great majority of all internet traffic, and that trend isn't changing anytime soon — especially for ecommerce businesses. That's why ecommerce brands that invest in tried-and-tested SEO strategies are best positioned to capitalize on emerging and existing trends to help them boost their overall revenue in terms of traffic, conversions, SERP rankings, and above all, sales.