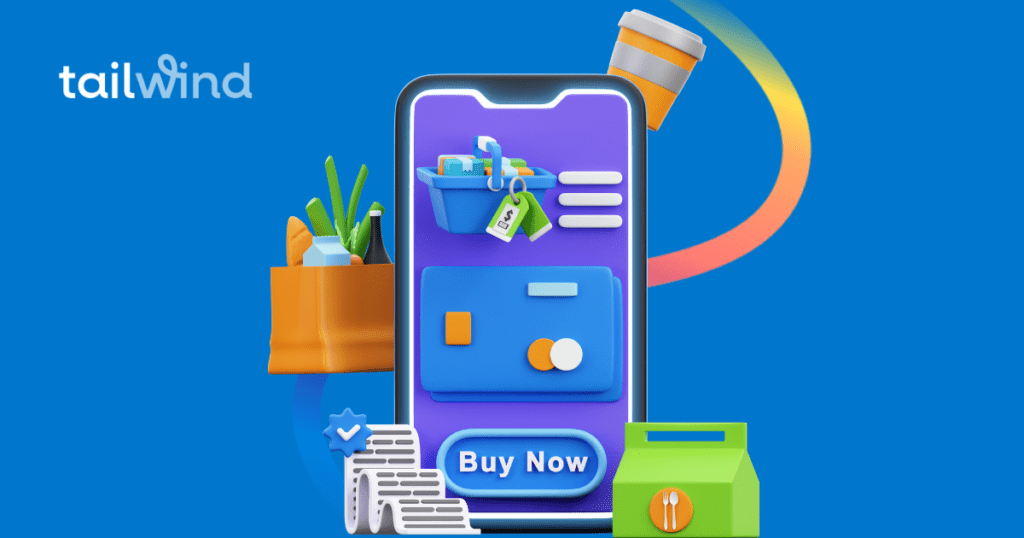 Ecommerce platforms can drive significant growth by leveraging the immense power of social media.
This not only amplifies brand visibility but also nurtures meaningful customer engagements, leading to conversions.
The main mistake of most brands: not being aggressive enough. In order to fix that, we have a strategy framework that you can implement.
It is quite simple…Do more.
Quantitative Strategy for Facebook, Instagram, and Pinterest
No, quantitative does not mean that you need to spam all the platforms with random images. You still have to keep in mind that actual real people see your posts.
Based on our previous experience, chances are that:

1. You have good content but are not posting enough — aka leaving money at the table.
2. You have bad content — aka you have not tested enough to know what works, and you double down on that.
Both these issues can be solved by more frequent posting and a properly managed social posting calendar.
"But where will I get ideas to post several times a day on all the platforms?"
Right in this post! Let's dig in. We'll show you how to use 10 social media themes to create at least 20 high-impact posts this month!
Top 10 Social Media Content Themes for Ecommerce Stores
Daily Deals
Offer daily deals through your social media platforms to entice consumers to follow your page and make purchases.
Use eye-catching visuals and call-to-action phrases with discount codes or sale offers.
Scheduled Promotions: Have a fixed day of the week (e.g. 'Flash Sale Fridays') so followers anticipate and look forward to deals.
Platform Highlights: Utilize features like Instagram's "highlight" to archive and showcase past successful deals.
Collaborate: Partner with influencers or related brands for co-promotions, enhancing reach and cross-promotion opportunities.
Plan for at least 4 daily deals posts this month!
Behind-the-Scenes Insights
Showcase the human side of your brand by sharing behind-the-scenes insights into your ecommerce store's operations. Engage your target audience with photos or videos of your team, office, or product creation process.
Team Introductions: Regularly introduce team members, showcasing their roles and the value they bring.
Product Journey: Document the journey of a product from conception to shipment.
Live Q&A: Organize periodic live sessions where customers can ask questions about operations and products. (Can be also pre-recorded.)
Plan for at least 2 behind-the-scenes posts this month.
Celebrating Customer Testimonials
Build trust by featuring customer testimonials. Highlighting social proof of your products' effectiveness or quality can lead to increased sales and more loyal fans.
Feature Fridays: Dedicate a day like 'Feedback Friday' to showcase testimonials.
Rewards: Offer incentives to customers for sharing detailed reviews or photos.
Video Reviews: Encourage and share short video testimonials which can be more engaging than text.
Plan for at least 1 customer testimonial post this month.
Announcing New Arrivals
Keep your customers excited by announcing new arrivals through your social media posts. Share product teasers, release dates, and exclusive previews.
Countdowns: Create a countdown to product launches, enhancing anticipation.
Early Bird Offers: Provide exclusive discounts to followers who engage or share your announcement posts.
Influencer Teasers: Send products to influencers for early reviews and sneak peeks.

Plan to announce at least 1 new arrival post this month.
Curating Themed Collections
Curate themed collections to attract specific target audiences. Group your products into themes like seasonal items, essentials, or best-selling items.
Interactive Showcases: Use Instagram's carousel feature or Pinterest boards to showcase collections interactively.
Collaborative Themes: Collaborate with other brands to curate collections that offer complementary products.
Customer Feedback: Poll your audience on themes they'd like to see in the future.
Plan to create at least 1 themed collection post this month.
Educational How-to Guides
Educate your audience about your products by creating how-to guides. Use images, videos, and infographics to demonstrate the features and benefits of your items. Share these guides on platforms like Facebook, Instagram, and Pinterest, where your followers can easily save and access them.
Step-by-Step Graphics: Create infographic-style content detailing product use or benefits.
Tutorial Videos: Collaborate with influencers or use internal talent for product demonstrations.
FAQ Sessions: Address common product questions and concerns through dedicated posts or live sessions.

Plan to create at least 3 educational how-to posts this month.
Flash Sales & Limited-Time Offers
Boost sales quickly by running flash sales or limited-time offers. Use attractive visuals, bold text, and countdown timers to create urgency and encourage immediate purchases.
Notification Alerts: Encourage followers to turn on post notifications so they don't miss out on sales.
Bundle Offers: Combine products for special discounted bundles during flash sales.
Exclusive Codes: Offer exclusive discount codes for your most engaged social media followers.
Plan to create at least 2 flash sale or limited time offer posts this month.
Leveraging User-Generated Content (UGC)
Incorporate user-generated content (UGC) into your social media strategy to build trust and showcase your products in action. Encourage your customers to share their experiences with your products by using branded hashtags or featuring their content on your social media pages.
Monthly Challenges: Organize monthly UGC challenges with specific themes, rewarding the best entries.
UGC Spotlights: Regularly feature standout UGC, giving credits and tagging users.
UGC Inspiration: Share creative ways previous customers have used your products, inspiring others.
Plan to create at least 1 UGC post this month.
Creating Engagement Posts
Generate engagement by creating interactive posts like quizzes, polls, or challenges. Incorporate your products and branding to keep the conversation relevant to your e-commerce store.
Product Polls: Use polls to gather feedback on potential new products or designs.
Interactive Contests: Organize caption contests, photo challenges, or trivia related to your brand.
Branded Hashtags: Create and promote unique hashtags for different engagement campaigns, making it easier to track participation.
Plan to create at least 4 engagement posts this month.
Storytelling & Product Deep Dives
Tell the story behind your products and highlight their unique features. Give your audience an in-depth look at your products and the people behind them.
Origin Stories: Share the background story of your company or how your flagship products came into existence.
Craftsmanship Features: Highlight the craftsmanship, quality, and details of your products.
Interview Sessions: Feature creators, artisans, or designers behind your products, sharing their insights and passion.
Plan to create at least 1 storytelling or product deep dive post this month.
Importance of Consistency in Posting
Being consistent in your social media posting is crucial for your e-commerce business to maximize conversions.
By distributing content evenly across platforms and closely monitoring content performance, you can build brand awareness, drive website traffic, and increase overall return on investment (ROI).
Distributing Posts Across Platforms
Diversifying your social media presence across multiple platforms allows you to reach a wider audience.
Each platform has unique features that cater to specific audiences, so it's vital to leverage these channels to maximize your e-commerce conversions.
Allocate your posts efficiently across each platform, considering the relevance of your products, ads, and target audience.
Facebook: Carousel ads, video ads, and lookalike audiences are useful Facebook features for targeting potential customers.
Instagram: Utilize Instagram Stories to showcase your e-commerce products and Swipe Up links to your website.
Pinterest: Promote your e-commerce products using Rich Pins and Pinterest Shopping Ads to highlight items directly from your product catalog, and create targeted campaigns using Pinterest's keyword and interest targeting.
Monitoring & Optimizing Content Performance
Consistently tracking and optimizing your social media content performance is essential for e-commerce success.
Through A/B testing and keyword optimization, you can refine your content strategies to target specific customer preferences, ensuring maximum engagement and increased conversions.
Monitor your competition to understand their tactics and identify discrepancies that can be exploited to your advantage.
By maintaining a consistent social media presence and actively monitoring content performance, you can drive website traffic, boost conversions, and improve overall ROI.
To achieve all that…you need to start using Tailwind Co-Pilot, check it out now!