Create Beautiful Pins Faster Than Ever Before
You no longer need a professional designer to create jaw-dropping Pins. In one magical click, transform your photos into dozens of personalized Pin design ideas. The only hard part is deciding which one to use!
It saves me so much time creating images, and it gives me ideas I never would have thought of.
Leah Chischilly / Women's Wellness Coach
Being Amazing on Pinterest Just Got a Whole Lot Easier
Go from Ideas to Pins, Instantly
Instantly preview a stream of personalized Pin designs to find the right one for your business. Each one is expertly designed and optimized for Pinterest engagement.
You never thought your Pins could look this good!
Start with Pins automatically personalized to your brand. Then "Try on" different looks to suit your style. Not a designer? No problem! Instantly switch between colors, photos, and layouts to find your perfect look!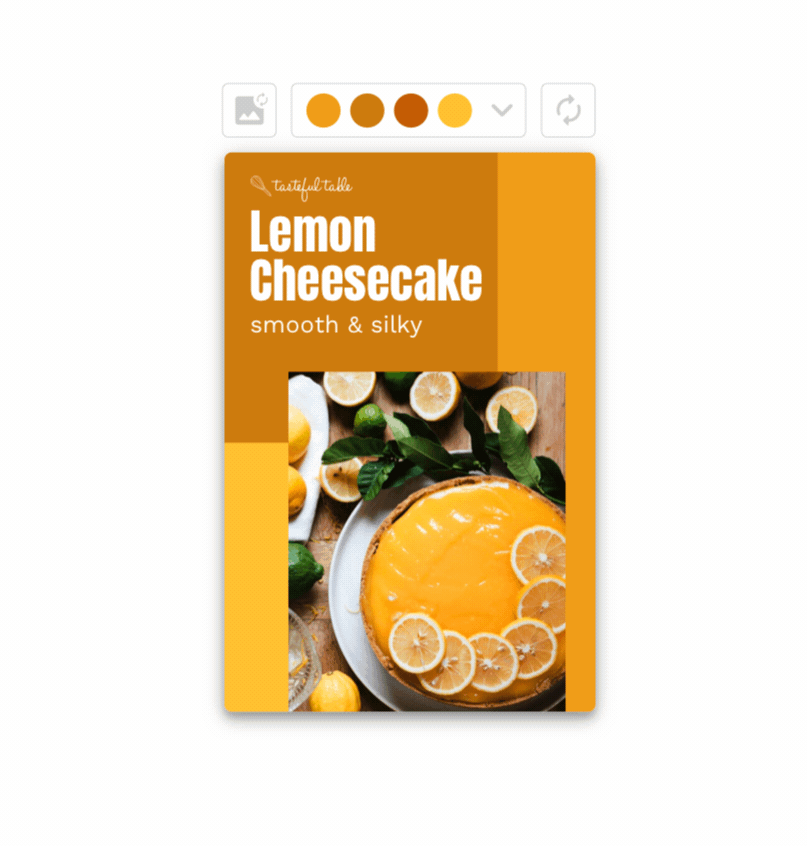 Pins made with Tailwind Create get 47% more repins (saves)!
When compared with all other Tailwind Pins, January 2021
See The Data Study
Create. Schedule. Publish. All in One Place.
Drive more traffic to your content with the only suite of marketing tools built specifically for Pinterest. Streamline your Pinterest workflow for the fastest creation, publishing, and analysis available anywhere. Don't waste another minute downloading, organizing, or uploading your Pins!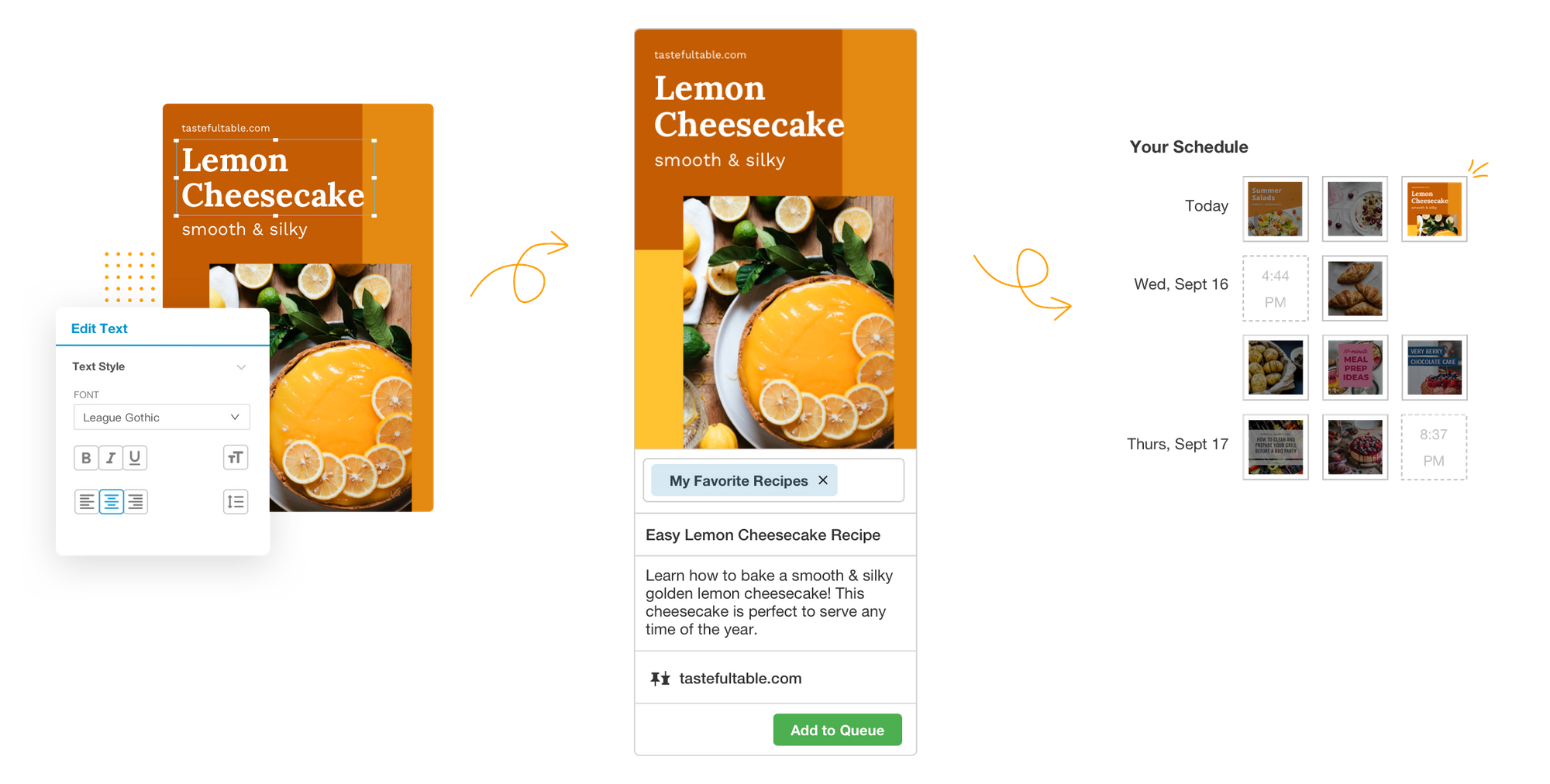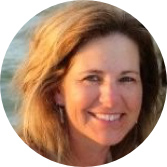 It's Pins for dummies. You input everything in and it does it for you. I'm very impressed. It's fun!
Kim Knollmeyer
Ecommerce Store Owner