Social Media Optimization Made Easy
Everything you need to optimize your social media performance. Simple reporting. Smart suggestions. Intuitive insights.
TRUSTED BY 1,000,000+ BRANDS AND SMALL BUSINESSES




Make Better Decisions. Build Your Online Presence.
With social media optimization, you put your energy into doing more of what is already working.
SmartSchedule
Visually plan and schedule Pins and Instagram posts at the best times for optimal engagement.
Sign up free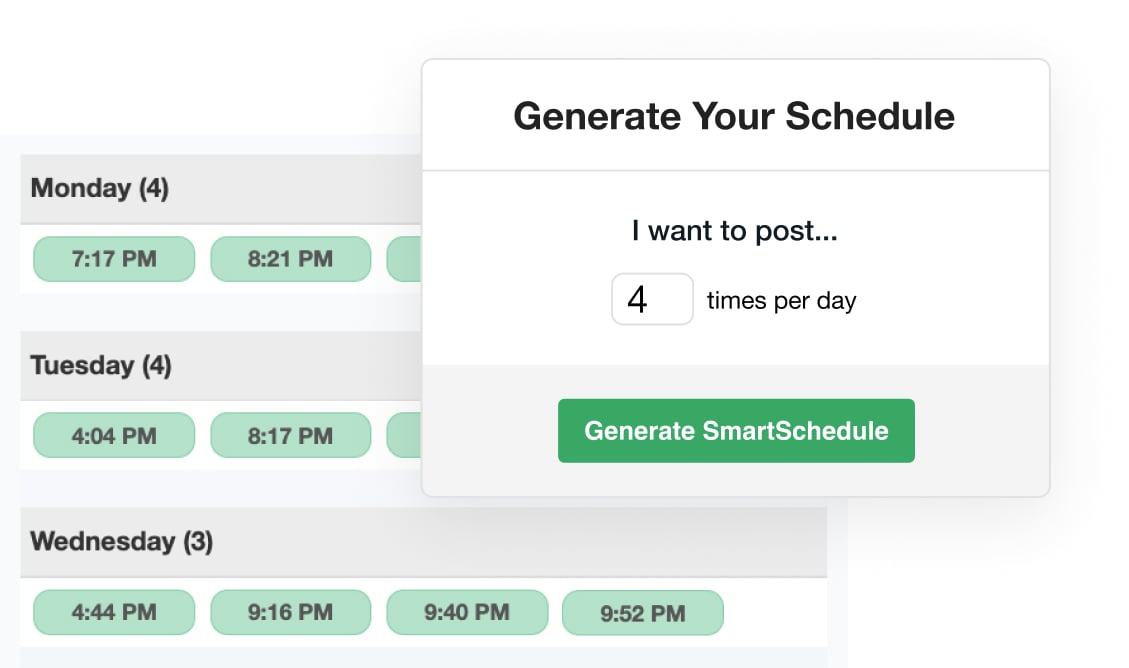 Smart.bio
Now every post can have a "link in bio" the instant it is published! Make it easy for people to visit your site and make a purchase from any post. Add persistent links to key URLs
Sign up free
Explore Smart.bio
Tailwind Communities
Grow your audience and collaborate with influencers and content creators in your industry. See what content is working for others.
Sign up free
Explore Communities
WHAT OUR MEMBERS SAY
"This site makes everything so easy. It even picks the best times for you to post on your Instagram feed."

Alexandra Christensen
Lifestyle Blogger
"Tailwind makes it so much easier for me to schedule my posts and build the Instagram feed I've dreamed of. This is a game changer!"
Lynnette Vyles
Lifestyle Blogger
"Love the Smart.bio link - it is the easiest way for someone reading your post to get to your product."
Trish ORiley
Online Retail Store Owner
Start Optimizing Your Social Media Posts for Free Today!