Instagram Marketing
Made Easy
Practical tools to unlock the
full potential of Instagram
A new standard in Instagram Marketing, Analytics and Management.

Trusted by over 500,000 Brands and Agencies
Tell us about your marketing goals:
Smart and Easy Instagram
Scheduling

Now with Automatic Posting!
Increase Engagement: Our drag-and-drop smart calendar automatically schedules your Instagram posts, stories, and videos to the times when your audience is most active.
No More Hashtag Research: Our Hashtag Finder automatically recommends the best Instagram hashtags to use in each of your posts.
Hassle Free: Drop pre-saved lists of hashtags into posts with a single click, plan your Instagram feed with our dynamic "9 grid" preview, and schedule weeks of Instagram posts in minutes with our intuitive interface.
Never Run Out of Content: Regram from Instagram, recycle your top posts, and schedule images from any website with our handy browser extension.
Work Across Devices: Schedule all your Instagram content from your desktop computer, mobile app or tablet.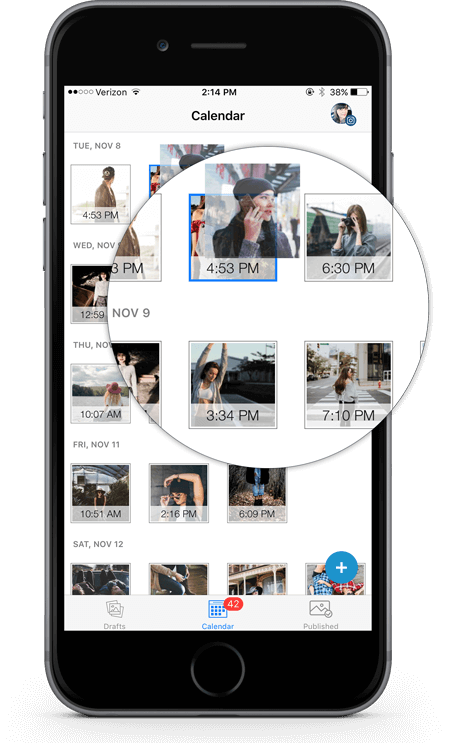 Versatility without Complexity
Master Your Calendar
Choose specific dates and times to post, or simply add to your smart queue.
Made for Teams
Manage multiple accounts, and invite colleagues to collaborate with you.
Reliable and Secure
Tailwind is an official Instagram partner, so you can rest easy knowing the account you're working so hard to build is safe and in good hands.
Take the Headache out of Instagram Hashtags
Intelligent hashtag recommendations: Simply start typing your caption and Tailwind will recommend the best hashtags to drive additional reach to your post.
Evaluate hashtags at a glance and add them with a tap: Color coded recommendations make it easy to choose the right hashtags.
Save top-performing hashtags to lists: Once you've found hashtags that work, save them to a hashtag list and add that list to any future post in seconds!
Automatically Add Hashtags in First Comment: Hide your post's hashtags in a comment to keep your caption clean and clutter-free.
Actionable Insights that Deliver Results
Learn Faster: Detailed profile analytics show Instagram follower growth and engagement over time.
Dive Deeper: Analyze the performance of each post to uncover what's really working so you can do more of it.
Monitor Trends: Watch your engagement rate grow over time as you learn what your audience likes.
See the Value: Intuitive data visualizations make it easy to track your performance at a glance.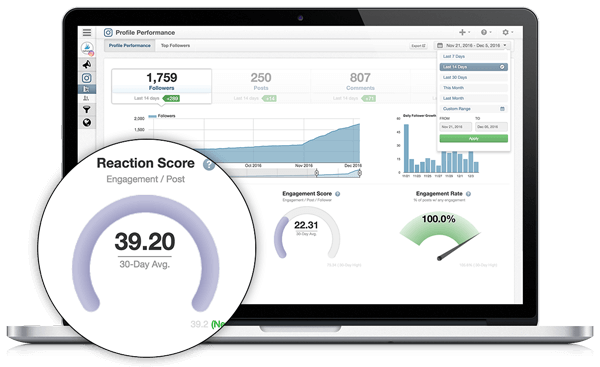 Keep Track
Monitor brand mentions, track Instagram followers, likes, comments and more with Tailwind Instagram analytics.
Get Smart
Find the best hashtags for your posts and analyze your content trends on Instagram to gain insight into what your audience wants.
Optimize
Track results to know what's working and deliver more Instagram content your audience will love.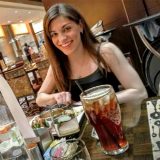 "I love Tailwind's Instagram platform because it allows me to create Instagram posts ahead of time, on my own schedule. It's so simple to drop in photos from my desktop, add descriptions, and schedule slots for popular posting times throughout the week!"
-- Allison Sidhu, Managing Editor
at Foodal.com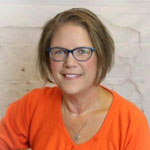 "I love how easy Tailwind is to use with Instagram especially from my iPhone. It doesn't take a rocket scientist and Tailwind offers a very intuitive interface which makes it easy to switch between accounts."
-- Pam Staples, Owner
at SunnyGirlScraps