Sma
r

ter Pinterest Marketing
Your end-to-end solution for
winning on Pinterest
A new standard in Pinterest Marketing, Analytics and Management.

Trusted by over 500,000 Brands and Agencies
Tell us about your marketing goals:
Pinterest Marketing Just Got a Whole Lot Easier
Pin at the Right Times: Our optimized Pinning calendar automatically publishes your Pins when your audience is most likely to see them.
Save Hours Every Week: Multi-board pinning, bulk upload, drag-and-drop calendar and many other power tools make your Pinterest marketing efforts painless.
Make Pinterest Your Superpower: Use our Browser Extension to schedule many Pins from any webpage in seconds - even repins on Pinterest!
Schedule on the Go: Our free Mobile App lets you easily manage your Pins from anywhere.
Affordable for Small Businesses, Extensible for the Enterprise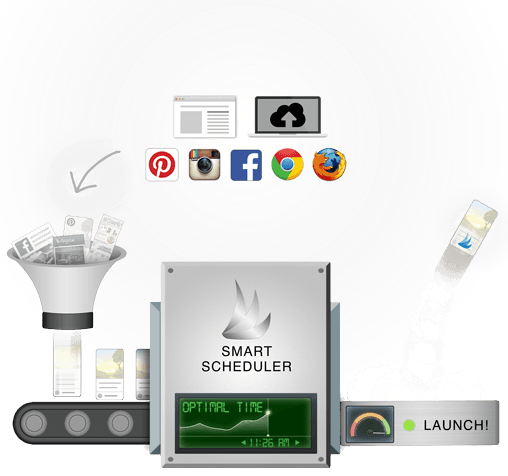 Versatility without Complexity
Master Your Calendar
Choose specific dates and times to pin, or simply add to a queue that's hooked up to one of your pre-set schedules.
Made for Teams
Manage multiple accounts, and invite colleagues to collaborate with you.
Reliable and Secure
Our direct Pinterest integration means you can have peace of mind that your pins will publish exactly when you expect.
SmartLoop Drives Traffic by Resharing Your Best Content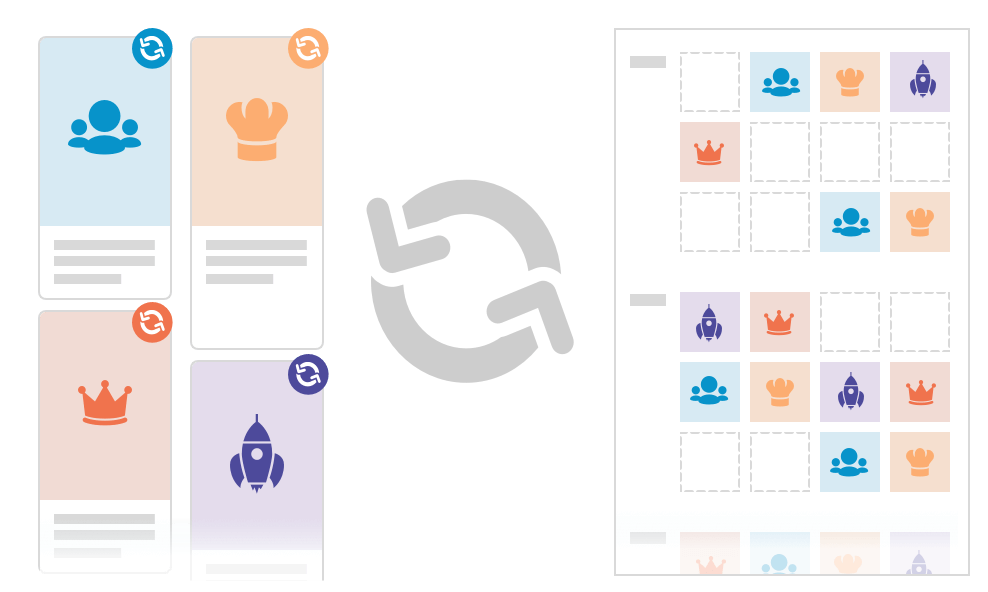 Put your evergreen content back to work: We'll import your best-performing Pins and republish them for you at the right frequency and to the right boards.
Save yourself hours of manual Pinning: Let SmartLoop do the grunt work of sharing so you can get back to the creative work that really adds value.
Smarter, Safer Looping: We're committed to helping you adhere to Pinterest's best practices with Seasonal Loops that help you to share relevant content no matter the season and customizable Board Rules that help you not to break any Group Board rules.
Tailwind Tribes - Grow Faster Together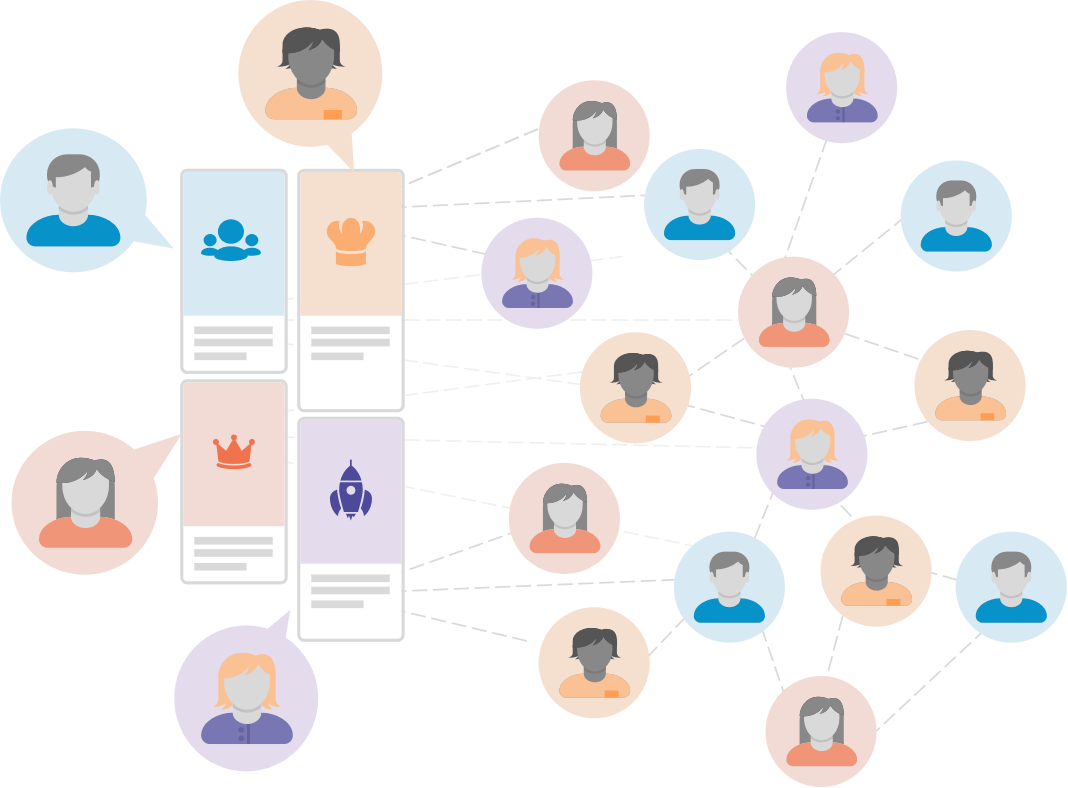 Content Curation Reinvented: Save hours searching for quality content to Pin with an always-fresh supply from bloggers you know and trust.
Reach New Audiences: With Tribemates sharing each other's content from the Tribe, everyone in the Tribe reaches new, receptive audiences.
Cultivate Strong Networks: See what's popular at the moment, what content is succeeding, and build valuable relationships with your Tribemates.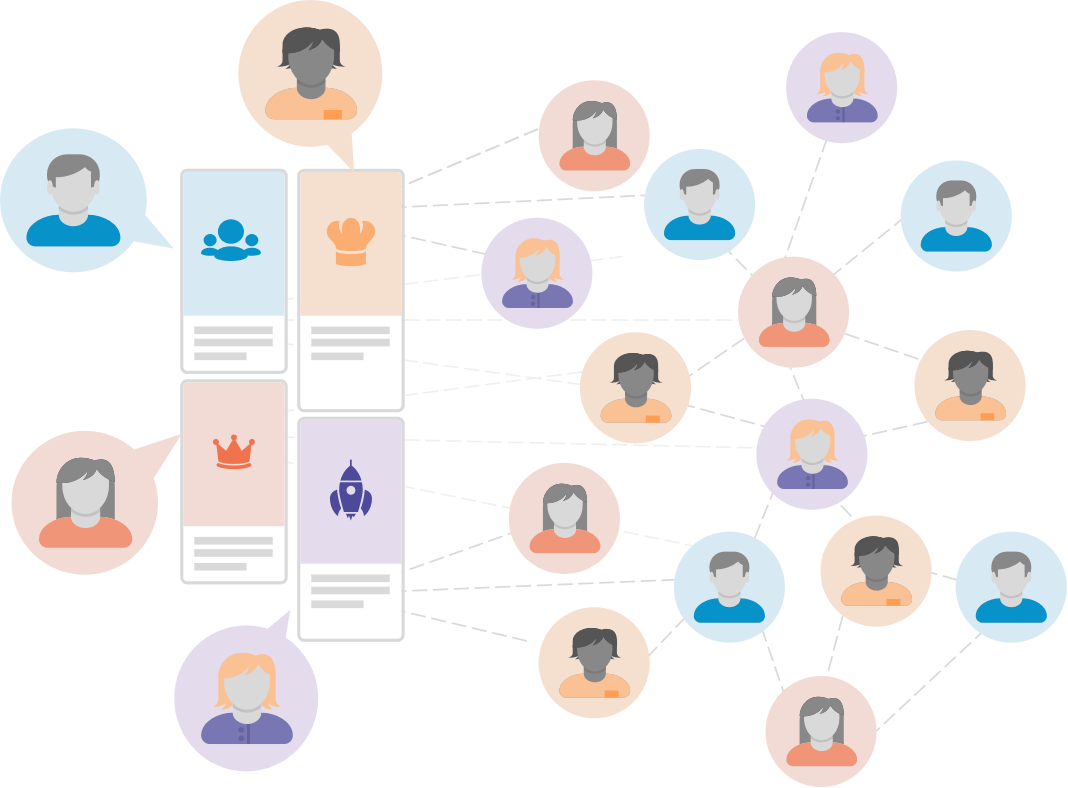 Collaborative Marketing


for Your Blog or Business
An Active Community
Over 20,000 members from nearly every possible niche are already enjoying Tailwind Tribes.
Sharing Made Easy
Unlike complicated spreadsheets, unruly share threads and overwhelming email chains, Tribes were made to help bloggers and marketers support each other.
Always in the Know
Weekly Tribes summary delivers actionable insights into the progress of all the Tribes you belong to.
The Most Powerful Pinterest Analytics Available
Go Beyond Pinterest Analytics: See individual repin counts, board reports, Pins from your domain and the traffic they send with our Google Analytics integration.
Uncover What Works: Analyze how your audience responds to the content you share and take your Pinterest strategy to the next level.
Email Summary Reports: Convenient performance updates delivered straight to your inbox tell you everything you need to know without having to login.
Keep Track
Monitor brand mentions, track Pinterest followers, boards, pin stats, repins and more with Tailwind Pinterest analytics.
Get Smart
Analyze content trends on Pinterest to gain insight into what your audience wants.
Optimize
Track results to know what's working and deliver more Pinterest content your audience will love.
Sma
r

ter Pinterest Marketing
More Pinterest tools to help you succeed
Content Management

Stop worrying about finding and reviewing new content to post. Get content recommendations based on what your audience is responding to delivered to you

Pinterest Monitoring

Looking for viral growth? Track how your website visitors are helping to spread your content across Pinterest so you can focus where it counts
"Tailwind's Pinterest Scheduler allows me to engage effectively with my audience across the globe and ensure I don't "spam" my followers with too many pins at the same time."
-- Neal Schaffer, Founder and Editor-in-Chief
Maximize Social Business
"Tailwind has got the right approach with a balance of topline summary KPIs and the option to dive deeper into the data for power users.

Best of all, they are ever tinkering for better approaches and visualizations, and taking feedback from clients to tackle the research challenges we marketers face. Great work!"