Tell us about your marketing goals:
The Only Smart Instagram Assistant for Wedding & Event Planners
Meet Tailwind: The smart Instagram assistant that makes it easy for wedding planners and event planners to grow their reach and turn followers into bookings.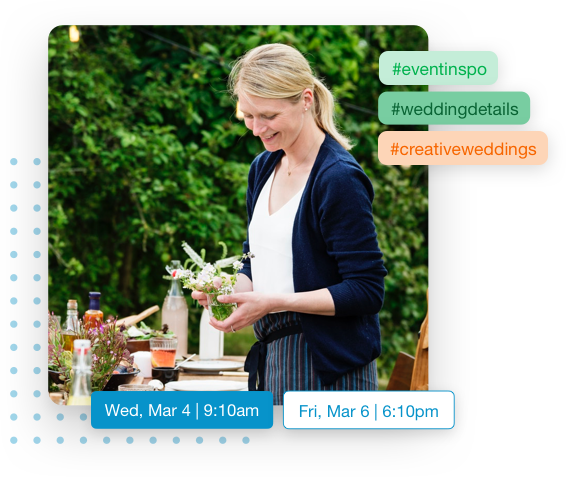 500,000+ Members love Tailwind. We think you will too.
Stop Guessing & Start Getting Bookings
Everything you need to create a beautiful, must-follow, Instagram profile of perfectly arranged and optimized posts
the old way
Time-Wasting Guesses
Guess which times & hashtags will get the most engagement on your posts
Try to predict how your feed will look once your posts are uploaded
Waste time and interrupt your focus by posting to Instagram manually
the new way
Smart Assistant
Know that every post will go out at the best times for engagement and with the right hashtags
Preview your grid to guarantee every new follower a picture perfect first impression
Schedule a week of Instagram posts in 15 minutes and get back to business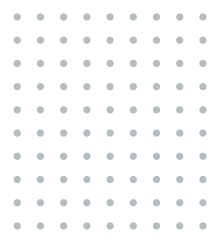 It's so easy to use! and helpful with all the hashtags, timing of posts, etc- it really takes all the guess work out of social media. Its perfect for busy business people
I love how easy it is to schedule, so I don't need to touch Instagram and just let Tailwind do its thing.
I love the hashtag saver in the tailwind app. It's an awesome timesaver and helps keep my posts relevant for the seasons or calendar events. 10/10 for the ease of the process.
100% Safe to Use
Tailwind is an official Instagram Partner, so you can rest easy knowing your account is safe.

What People Are Saying About Tailwind for Instagram
Found out I can schedule IG stories from @TailwindApp oh no... look at this game changer! 😩🙌🏾

— Christyyyyyy🇧🇸 (@n_goddessxo) August 11, 2018
Can I just say? I freakin' love @TailwindApp. I've used Hootsuite, Crowdfire, Meet Edgar and Buffer, but Tailwind is my fave. They all have their pros and cons, but the TW has the most going for it.

— Nancy Basile | DIY Online Marketing (@NancyBasile14) March 27, 2019
I only have good things to say about @TailwindApp - their product is amazing and their customer service is even better. I LOVE when companies are as passionate about their users as they are their product.

— Lauren "Elle" Mulenos (@ElleMulenos) November 21, 2019
Even More Smart Instagram Features to Save Time & Grow
Hashtag Lists
Save top-performing lists to instantly add your best hashtags.
Hide Hashtags
Send each post's hashtags into the first comment.
Caption Formatting
Insert line breaks, bold and italicize text, or add in emojis to any caption.
Auto Post
Upload any single image or video and it will publish directly to Instagram.
Schedule Videos
Add your videos to the queue and we'll post them directly to Instagram.
Tag Users
Search, add, and tag any Instagram user to any post.
Tag Locations
Easily add the right location to boost your post's visibility on Instagram.
Browser Extensions
Regram Instagram images straight from your browser.
Multiple Accounts
Toggle between every Instagram account that matters to you.
Invite Teammates
Add a collaborator to help you create and manage new posts.
Multiple Image Scheduling
Plan & schedule multiple image posts to boost your engagement.
On average, Tailwind members get 1.8x more likes and 2x posts published on Instagram.