Source Authentic Content from Your Customers
It's no secret: consumers trust UGC photos more than brand-created images. Celebrate your customers' styles and tastes to gain a competitive advantage in ecommerce and content marketing while cultivating brand advocates, boosting engagement, and spreading brand awareness.
Instagram Listening
UGC Rights Management
Instagram Listening
Discover Engaging UGC Content on Instagram
Captivating Instagram content related to your brand is already out there. Now you can bring it to light and engage in one place.
Instagram Content Rights Management
Obtain Rights to Use Customer Photos
Content marketing is powerful but expensive. Supplement branded content with UGC to break through the noise and tell an authentic story that resonates with your audience.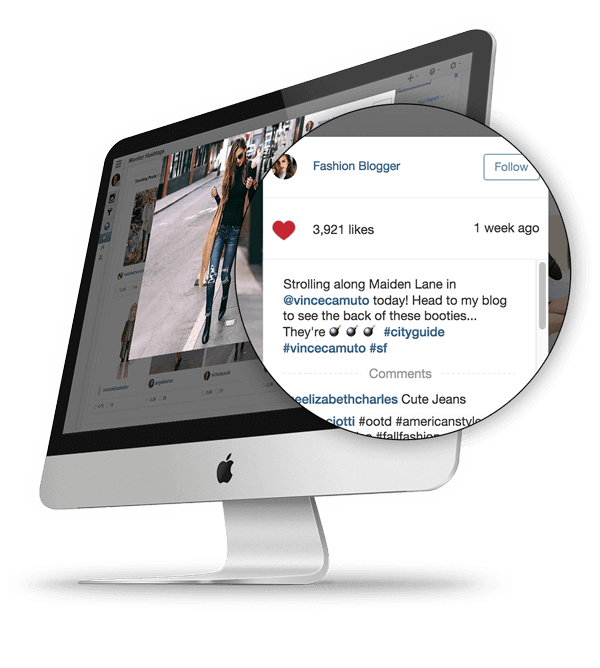 Save time and money by requesting rights to use customer photos
Flatter consumers who are excited to have their photos featured by a brand they follow on social media
Easily republish Instagram content to Pinterest, Facebook and Twitter
Extend customer photos beyond social to enrich content for ecommerce, email marketing, print catalogs, in-store displays, ads and more