Preview vs. Tailwind for Instagram
You probably know where we are going with this… naturally we think we are the best! Why? To state it simply, Tailwind is the only Instagram marketing tool with a built-in Smart Assistant that helps you create a results-focused Instagram strategy:
Reach More of Your Audience. Our Smart Schedule shows you the best times to post, Hashtag Finder helps you identify the most relevant hashtags, and our analytics show you what you need to know to keep growing.
Create Compelling Content with Ease. Visualize your feed, create customized content plans, and lean on our post ideas and templates to create stunning content.
Create a Never Ending Stream of Traffic. With Smart.Bio you can direct your audience to specific blogs or products on your website, then keep track of what is working beyond your bio to ensure that your Instagram marketing counts!
And do this all with a tool you can trust. Tailwind is proud to be an Facebook Partner app.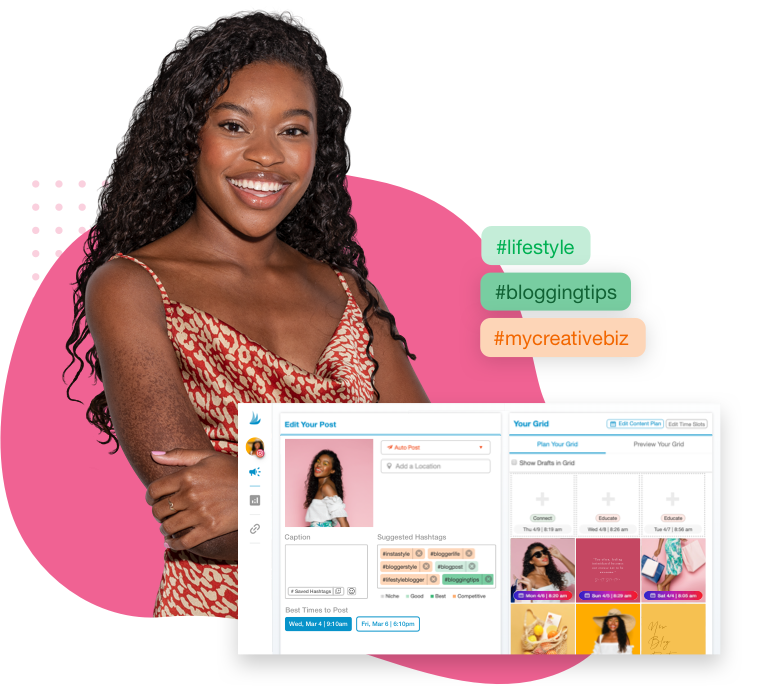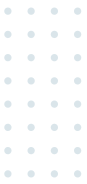 I wanted to let you know that I LOVE your service. This is exactly what I've been looking for when trying out Hootsuite, Later and Preview. It's easy to use and it's not convoluted.
Cathy / @catstringfield
former Preview user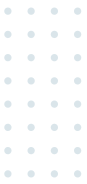 Comparing Price
Smart tools to Help You Reach More of Your Instagram Goals
The Best Features are for Everyone. Regardless of whether you are on a free trial or paid subscription, you have access to all of Tailwind's features (many of which Preview doesn't have!) We think you should be able to take a full test drive before you pay. Preview holds back on analytics, filters and their hashtag tool until you pay.
Tailwind is 100% Safe to Use. Tailwind is an official Facebook Partner, so you can rest easy knowing your account is safe. Preview is not part of the Facebook Partner program.
Price*
$14.99/month (Plus)
$14.99/month
Posts Included
Unlimited
Unlimited
All Publishing and Hashtag Features
(including Stories Scheduling) Included in Free Trial
Official Facebook Partner
*monthly billing
Comparing Instagram Scheduling
Get Better Engagement with Smart Insights Only Tailwind Has
Use Auto Posting for Less Hassle. Tailwind can automatically post your image and video posts for you at their scheduled time. Unfortunately, Preview still requires you to manually post your content after receiving a notification on your phone.
Optimize Your Posting with Smart Schedule. Let Tailwind pick the post times when your audience is already most engaged to get more engagement out of every post. With Preview, you have to come up with your own schedule after trying to interpret your analytics.
Confidently Curate Hashtags. Our Hashtag Finder is the smarter hashtag discovery tool out there, with color-coded "good, better, best" recommendations. Preview shows you a list of hashtags based on your industry or category, but doesn't offer any intelligence as to the size or relevance of those hashtags, leaving you better off researching for yourself on Instagram. Tailwind and Preview both allow you to save lists of hashtags so you can use them again and again, though.
Extend Your Reach with One Click. Save yourself some time by re-using your Instagram content on Facebook. Customize the caption with just one click. Preview allows you to schedule for Instagram only, yet costs the same as Tailwind!
| | | |
| --- | --- | --- |
| Post Scheduling | | |
| Post Limit | Unlimited | Unlimited |
| Auto Post | | |
| SmartSchedule | | |
| Hashtag Finder | | |
| Reusable Hashtag Lists | | |
| Hashtag in First Comment | | |
| Multi-Image Scheduling | | |
| Stories Scheduling | | |
| Video Scheduling | | |
| User & Location Tagging | | |
| Cross-Post to Facebook | | |
| Chrome Extension (Collect Content) | | |
| Safari & Firefox Extensions (Collect Content) | | |
| iOS & Android Apps | | |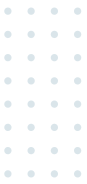 Tailwind is going to save them literally hours of their week. It takes all the guesswork out of it.
Nancy Basile / @plussizenerd
former Preview user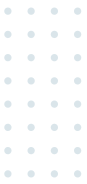 Comparing Instagram Visual Planning
Stay Out of Creative Ruts and Visually Plan an Eye-Catching Feed
Organize & Plan Your Content. Tailwind for Instagram really outshines Preview with color-coded content plans that help you plan, stay consistent, and always know what's coming up. That's not something Preview has thought to build.
Never Run Out of Post Ideas. Preview offers some caption templates, and Tailwind has this too, but we also share inspirational post examples, fun holidays you should know about, and even prompts and ideas for each content category.
Find & Store Content in One Place. While Preview has hundreds of beautiful filters, Tailwind really takes content creation to the next level. Find stock photos, add text or create a graphic with our editing tools, and format your caption text so you'll always be on brand. If you struggle sometimes to come up with, or to create, content for your feed, Tailwind really smokes the competition.
| | | |
| --- | --- | --- |
| Unlimited Media | | |
| Drag & Drop Grid | | |
| 9 Grid Preview | | |
| Saved Captions | | |
| Color Coded Content Plans | | |
| Post Inspiration | | |
| Mad-Libs Style Caption Templates | | |
| Image/Graphic Design Tools | | |
| Font Formatting for Post Captions | | |
| Stock Photo Library | | |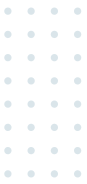 This will save me so much time! It's like a dream.
Jen Vazquez / @jenvazquezphotography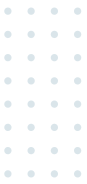 Comparing Bio Link Tools
Capitalize on Every Click - No Traffic Left Behind!
Free Landing Page. Create a personalized landing page with your Instagram images and brand colors. Preview doesn't even have a bio link tool - so what happens when someone leaves your bio?
Customize Your Links to Your Posts. Add a link, with a call to action, to any Instagram post in a single step as you schedule. We'll instantly update your custom landing page behind the scenes so everyone can click through to your website, blog post or product listing. With Preview, you'll be stuck updating your bio link every time you want to promote something specific.
Add Static Buttons to Your Top Content. The ability to keep your multiple calls to action (like "Make a Booking", "Shop the Sale", "Download Now") top of mind for anyone who clicks your bio link really sets Tailwind apart. With Preview, the link in your bio will be the only link out!
See Your Results. You can track every visit and click so you know what happens after your audience leaves your bio, which is important if you want to keep improving your marketing efforts!
| | | |
| --- | --- | --- |
| Schedule Posts with Links | | |
| Static Button Links | | |
| Brand Your Bio Pages | | |
| Bio Link Analytics | | |
| Google Analytics UTM Tracking | | |
| Shopify Integration | | |
| Multiple Links per Post | | |
Comparing Instagram Analytics
Analyze What's Working Across Every Post and Profile
Profile Performance. With both Tailwind and Preview you can plan confidently with a snapshot of your Instagram profile's most important growth metrics like followers, likes and comments, but you will only get a week's worth of data from Preview. Tailwind gives you a full-month view for more in-depth analysis of your profile's trends.
Post Inspector. Pinpoint which top-performing posts net you the most likes and comments so you can reproduce what's working. Preview has similar post-level analytics.
Summary Reports. Choose to receive daily, weekly or monthly digests of your most important Instagram metrics so you don't have to log-in every time you want an update (unlike with Preview).
Hashtag Analytics. Both tools have hashtag analytics available in the mobile apps.
| | | |
| --- | --- | --- |
| 30 Day Analytics History | | |
| Post Level Analytics | | |
| Profile Analytics | | |
| Weekly Summary Reports | | |
| Bio Link Tool Analytics | | |
| Hashtag Analytics | | |
The Best Support in the Business
The cherry on the top with Tailwind is our incredible, US-based, customer success team who are always available via email or chat to help you reach your marketing goals. No other social media marketing tool has made as much of an outsized investment in supporting their customers one-on-one as Tailwind.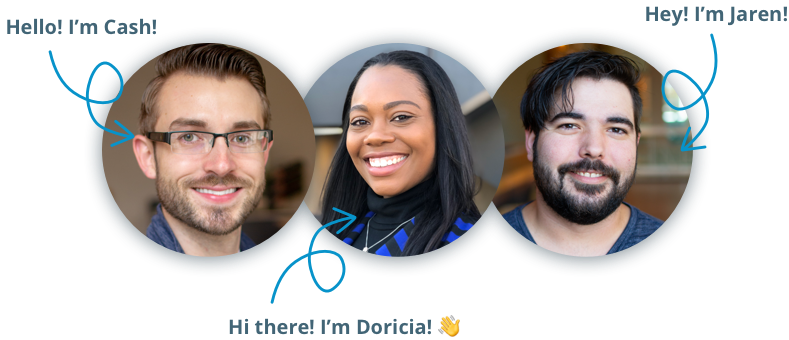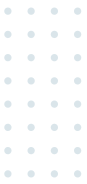 Tailwind's customer service is great. You get to talk to a real person.
Virginia Newton / @Kaftan_Life