Later vs. Tailwind for Instagram
You probably know where we are going with this… naturally we think we are the best! Why? To state it simply, Tailwind is the only Instagram marketing tool with a built-in Smart Assistant that helps you create a results-focused Instagram strategy:
Reach More of Your Audience. Our SmartSchedule shows you the best times to post, Hashtag Finder helps you identify the most relevant hashtags, and our analytics show you what you need to know to keep growing.
Create Compelling Content. Visualize your feed, create customized content plans, and lean on our post ideas and templates to create stunning content.
Create a Never Ending Stream of Traffic. With Smart.bio you can direct your audience to specific blogs or products on your website, then keep track of what is working.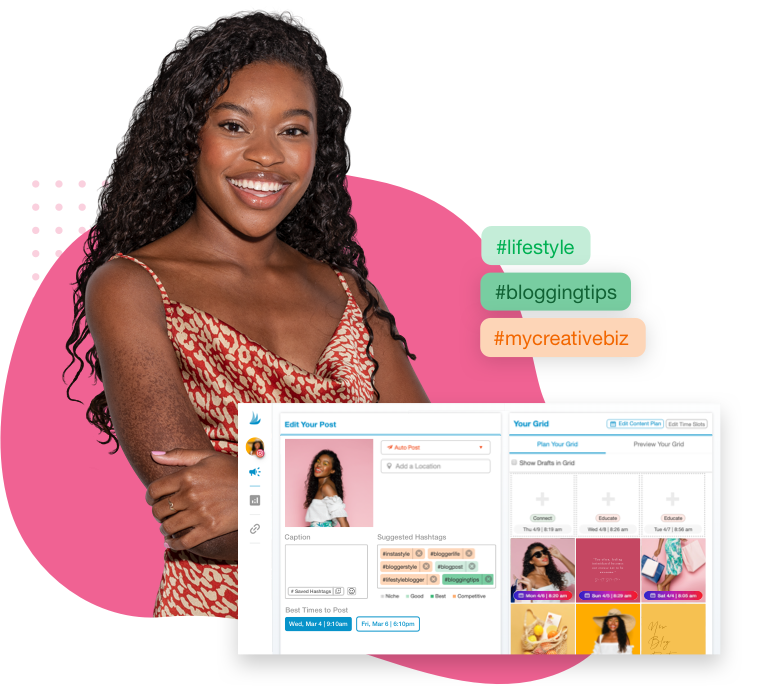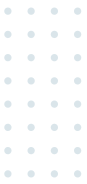 Tailwind is a one-stop shop. Everything's on there. I don't have to go to different apps or platforms. I just feel like that has contributed to a huge increase of traffic to my website and increased engagement in my posts… you guys have thought of everything.
Renee Nicolo / @reneenicolo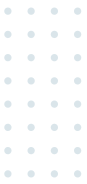 Comparing Price
An All-in-One Solution for One, Inclusive Price
The Best Features are for Everyone. All members, even those on a free trial, get full product features. We believe you should know exactly what you are getting before you pay. That's just not the case with Later.
Just like Later, Tailwind is 100% Safe to Use. Tailwind is an official Facebook Partner, so you can rest easy knowing your account is safe.
Price*
$14.99/month (Plus)


Tailwind for Instagram

$19/month (Premium)
Posts Included
Unlimited
250
All Publishing and Hashtag Features
(including Stories Scheduling) Included in Free Trial
Official Facebook Partner
*monthly billing
Comparing Instagram Scheduling
Create Confidently with Smart Insights You Won't Find Anywhere Else
Boost Your Engagement with SmartSchedule immediately. Let Tailwind pick the post times when your audience is already most engaged to get more engagement out of every post. With Later, you'll need to publish 50 posts before you can optimize your posting schedule, and you can't even try it on the free plan.
Schedule a Variety of Content. Both Tailwind and Later allow you to auto post images, videos, carousels, and even Instagram Stories. But Tailwind has streamlined the process to make scheduling quicker. As one member, Roseletty Feliciano, who recently switched to Tailwind from Later put it, "Tailwind is just so much better. It's not time consuming. Everything is all in one place. I was able to post a month's worth of content in an hour."
Confidently Curate Hashtags. Our Hashtag Finder is the smarter hashtag discovery tool. Tailwind has color-coded hashtags based on our "good, better, best" recommendations while Later's tool is based only on relevance and isn't really any easier than picking hashtags on Instagram. Tailwind and Later both allow you to save lists of hashtags so you can use them again and again though.
Extend Your Reach with One Click. Save yourself some time by re-using your Instagram content on Facebook. As you are scheduling your Instagram post, you can customize the caption for Facebook with just one click. With Later, you have to create an entirely separate post from scratch.
| | | |
| --- | --- | --- |
| Post Scheduling | | |
| Post Limit | Unlimited | 250 |
| Auto Post | | |
| SmartSchedule | | |
| Hashtag Finder | | |
| Reusable Hashtag Lists | | |
| Hashtag in First Comment | | |
| Multi-Image Scheduling | | |
| Stories Scheduling | | |
| Video Scheduling | | |
| User & Location Tagging | | |
| Cross-Post to Facebook | | |
| Chrome Extension (Collect Content) | | |
| Safari & Firefox Extensions (Collect Content) | | |
| iOS & Android Apps | | |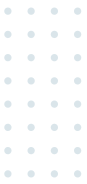 Tailwind is going to save them literally hours of their week. It takes all the guesswork out of it.
Nancy Basile / @plussizenerd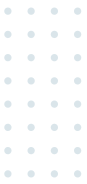 Comparing Visual Planning
Never Run Out of Ideas and Visually Plan an Eye-Catching Feed
Organize & Plan Your Content. Tailwind for Instagram really outshines Later with color-coded content plans that help you plan, stay consistent, and always know what's coming up. That's not something Later has thought to build.
Never Run Out of Post Ideas. You'll always know what to say and how to say it with our inspirational post ideas and mad-lib style captions, again this is unique to Tailwind.
Find & Store Content in One Place. Find stock photos, add text or create a graphic with our editing tools, and format your caption text so you'll always be on brand. If you struggle sometimes to come up with, or to create, content for your feed, Tailwind really smokes the competition.
| | | |
| --- | --- | --- |
| Unlimited Media | | |
| Drag & Drop Grid | | |
| 9 Grid Preview | | |
| Saved Captions | | |
| Color Coded Content Plans | | |
| Post Inspiration | | |
| Mad-Libs Style Caption Templates | | |
| Image/Graphic Design Tools | | |
| Font Formatting for Post Captions | | |
| Stock Photo Library | | |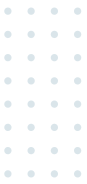 This will save me so much time! It's like a dream.
Jen Vazquez / @jenvazquezphotography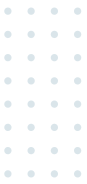 Comparing Bio Link Tools
Make the Most of Every Click - No Traffic Left Behind!
Free Landing Page. Create your personalized landing page with your Instagram images and brand colors. Tailwind's Smart.bio tool allows you to customize your landing page, unlike Later's which doesn't. Tailwind's Smart.bio tool is also free forever, whereas Later's tool isn't even available on their free trial.
Customize Links to Your Posts. Add a link, with a call to action, to any Instagram post in a single step as you schedule. We'll instantly update your custom landing page behind the scenes so everyone can click through to your website, blog post or product listing. This is the core functionality of a bio link tool and both Tailwind and Later have it.
Add Static Buttons to Your Top Content. The ability to keep your most important calls to action (like "Make a Booking", "Shop the Sale", "Download Now") top of mind for anyone who clicks your bio link really sets Tailwind apart. Later won't let you do this, leaving customers on the table.
See Your Results. You can track every visit and click so you know what happens after your audience leaves your bio. Later's bio link tool also has analytics, but we've built Tailwind's to be more detailed and intuitive.
| | | |
| --- | --- | --- |
| Schedule Posts with Links | | |
| Static Button Links | | |
| Brand Your Bio Pages | | |
| Bio Link Analytics | | |
| Google Analytics UTM Tracking | | |
| Shopify Integration | | |
| Multiple Links per Post | | |
Comparing Analytics
Analyze What's Working Across Every Post and Profile
Profile Performance. There's not much between Later and Tailwind when it comes to analytics. With both you can plan confidently with a snapshot of your Instagram profile's most important growth metrics like followers, likes and comments.
Post Inspector. Pinpoint which top-performing posts net you the most likes and comments so you can reproduce what's working. Later have similar post-level analytics.
Summary Reports. Choose to receive daily, weekly or monthly digests of your most important Instagram metrics. Again, both tools offer this.
Hashtag Analytics. Here Later has us beat (for now). While both tools have hashtag analytics, Tailwind only has hashtag analytics in our mobile app and not as part of our desktop experience.
| | | |
| --- | --- | --- |
| 30 Day Analytics History | | |
| Post Level Analytics | | |
| Profile Analytics | | |
| Weekly Summary Reports | | |
| Bio Link Tool Analytics | | |
| Hashtag Analytics | | |
The Best Support in the Business
The cherry on the top with Tailwind is our incredible, US-based, customer success team who are always available via email or chat to help you reach your marketing goals. No other social media marketing tool has made as much of an outsized investment in supporting their customers one-on-one as Tailwind.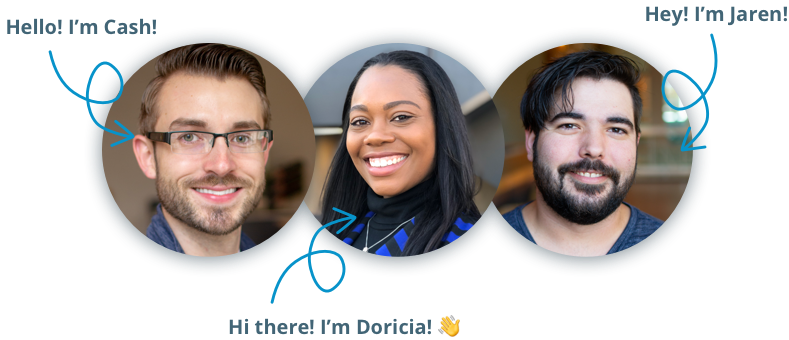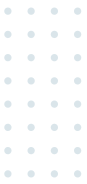 Tailwind's customer service is great. You get to talk to a real person.
Virginia Newton / @Kaftan_Life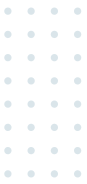 Pinterest Comparison Outline
Later vs. Tailwind for Pinterest
When it comes to Pinterest, there really is no question that we are leading the way with the #1 Pinterest marketing tool in the world. Not only do we want to save you time by helping you get your Pins scheduled, we want you to keep improving your results too. Later just doesn't go much beyond basic scheduling functionality.
Schedule more content in less time. Our SmartSchedule builds out a posting schedule of the best posting times for you, use interval pinning to upload once and Pin to multiple Boards, and always be collecting fresh content to Pin with our browser extension.
More reach, more impressions, more saves. Get your content in front of all the right people by pooling your reach with influencers like you in Tailwind Communities*.
The bottom line is: Tailwind is simply built to help you get better Pinterest results in less time. And since we believe that people should have all the information before they make their buying decisions, our trial period includes our full feature set – something that Later doesn't offer.
Price*
$14.99/month (Plus)


Tailwind for Pinterest

$19/month (Pro)
Posts Included
Unlimited
250
All Publishing and Hashtag Features
Included in Free Trial
Official Pinterest Partner
*monthly billing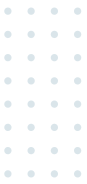 As soon as I started using Tailwind, our site traffic skyrocketed. I truly believe Tailwind is THE tool that helped us grow a site from nothing to a full-time income in under a year.
Tailwind jump-started my new Etsy shop, Gypsea Art Designs! I get so much traffic I have to keep adding more inventory every day.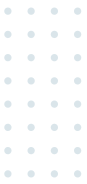 Comparing Pinterest Scheduling
Save Time and Maximize Your Content at Once
Spend Less Time on the Scheduling Hamster Wheel. Tailwind will create a SmartSchedule for you – an optimized posting plan based on your individual analytics. With Later, you'll have to experiment and build your own schedule.
One Post = Many Pins. Later only allows you to select one board per Pin, but with Tailwind, you can select as many Boards as you want, and even set them to post at an interval so they are spread out over several days and weeks. Major time saver!
Grab Content from Anywhere. With our browser extension you can grab pinnable content from anywhere on the web with just one click – no copying and pasting and fussing with long links to pin later. We'll cut to the chase, Later doesn't have one.
Keep Your Account Safe. Tailwind is the only Pinterest marketing platform with a Spam SafeGuard. We will tell you if your pinning behavior is in danger of looking "spammy" to Pinterest, so you can adjust and keep your account safe. Later doesn't help you stay on top of current best practices.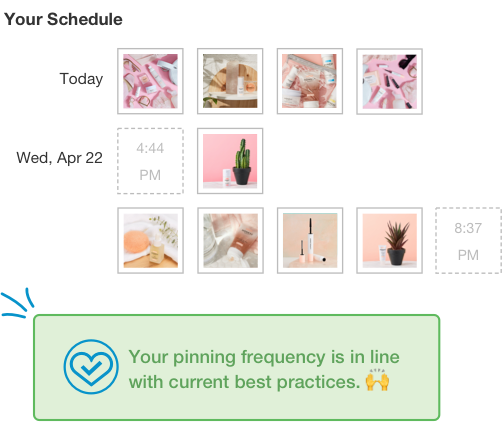 | | | |
| --- | --- | --- |
| Pin Scheduling | | |
| Browser Extension | | |
| Multi-Board Pinning | | |
| Interval Pinning | | |
| SpamGuard | | |
Comparing Communities*
Grow Faster Together with Tailwind Communities*
Quality Content at Your Fingertips. You will always have fresh new content to share when you join one of the thousands of Tailwind Communities*. While Later facilitates finding relevant Instagram content from within their dashboard, this just isn't something they've thought of for Pinterest yet.
Reach More of the Right Audience. Submit your best content to your Communities*, and have other serious Pinners share it with their engaged audiences… then you do the same for them. There really isn't a way to collaborate and share with others with Later.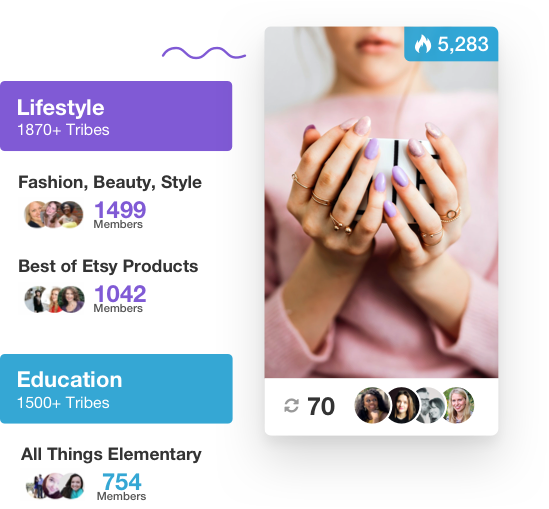 | | | |
| --- | --- | --- |
| Quickly Find Content from Influencers You Trust | | |
| Have Others Pin Your Content | | |
| Expand Your Network with Communities* Chat | | |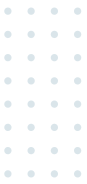 I definitely see more repins when I share my content on Communities.
Tracy Van Overbeek / thisgrandmaisfun.com
(Member of 9 Communities*, owns 5)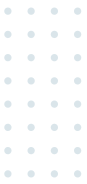 Comparing Analytics
Analyze, Then Optimize Your Pinterest Content
Profile Performance. With both tools, you can see the overall growth of your Pinterest account, but we also show you your overall pins, repins and comments. Later stops at just showing you how many followers you gained.
Pin Analytics. With the Tailwind Pin Inspector, not only can you see the total repins and comments for each pin (just like Later), but we also make it super easy to re-queue your top performing pins to share again. With Later, you would need to re-upload your content to share it again.
Emailed Reports. To be honest, there isn't much of a difference here. You can get analytics reports regularly emailed to you from Tailwind or Later, but as we've mentioned above, ours offer you a little more detail.
| | | |
| --- | --- | --- |
| Profile Analytics | | |
| Pin Analytics | | |
| Emailed Reports | | |