Powerful Pinterest and Instagram Tools
for Bloggers and Small Businesses
Scheduling, Analytics and Monitoring Tools at your Fingertips
Scheduling
Monitoring
Analytics
Content Optimization
Multiple Accounts
Publish:

Schedule to Pinterest and Instagram
Automate your calendar and maximize your reach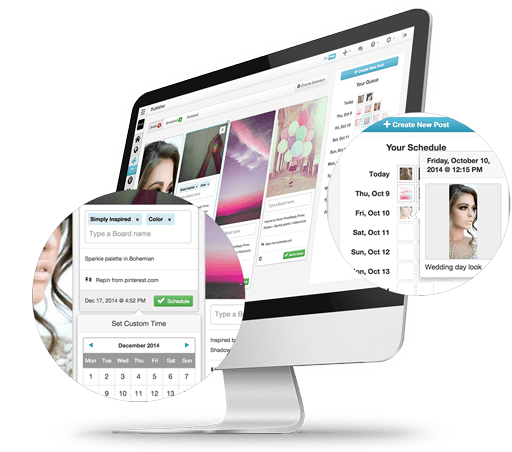 Instantly create the optimal posting schedule based on audience engagement, virality, traffic and more
Effortlessly schedule multiple pins or grams at once with bulk upload and our Browser Extension for Chrome, Firefox and Safari
Schedule repins directly from Pinterest
Shape your editorial calendar with simple drag-and-drop control
Track repins, likes, comments, traffic and revenue on scheduled posts over time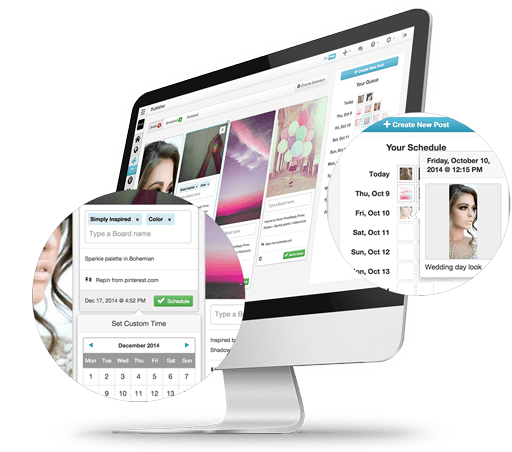 "I have to say, I'm amazed by this. The mix of analytics and scheduling Tailwind provides is like nothing I've seen before. I'm in love!"
-- Kyla Roma, Owner
KylaRoma.com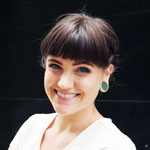 Discover:

Insights and Monitoring
Reveal trends and conversations that matter to your business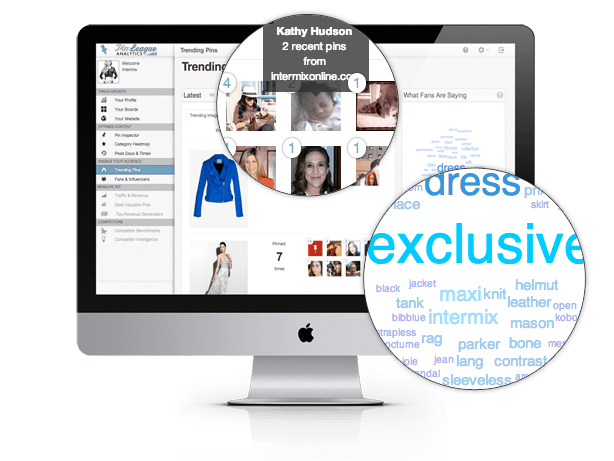 Measure:

Analytics and Reporting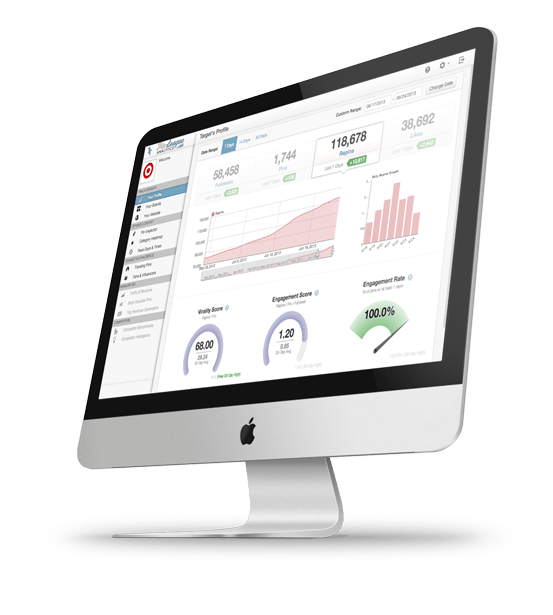 Measure your progress over time and prove ROI
on Pinterest and Instagram
Track growth in Followers, Boards, Repins, Likes and Comments
Analyze post performance by category, board, keyword and #hashtag
Benchmark Content Virality and Fan Engagement Levels to gauge progress over time
Analyze revenue and traffic from Pinterest with easy Google Analytics integration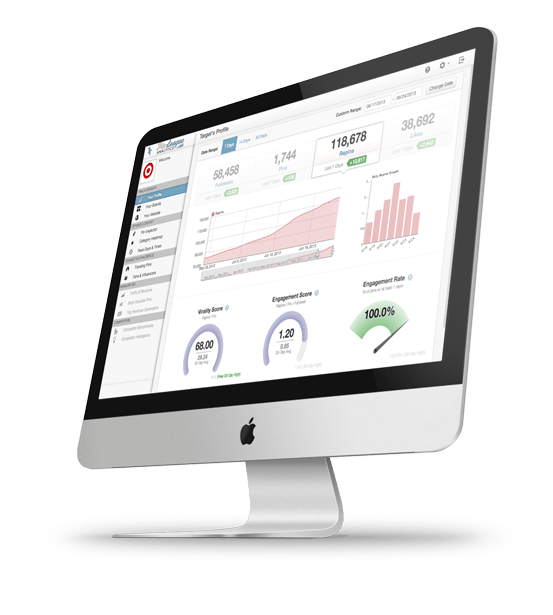 Optimize:

Pinterest and Instagram Content Strategy
Get recommended content and quickly test new strategies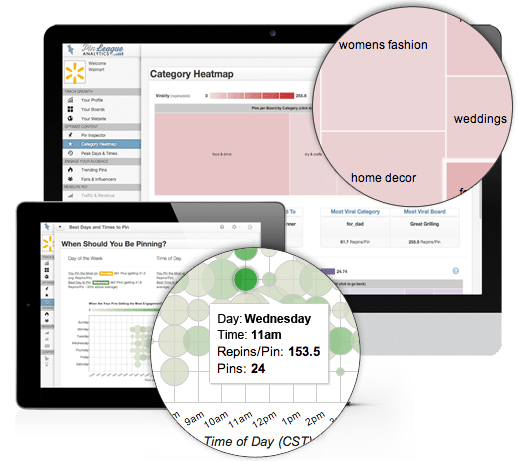 Get suggested content from the best of the visual web based on what you're sharing as you go.
Filter your recent posts by board, category, date, keywords, #hashtags and more to analyze what is driving virality, engagement, and growth.
Easily identify which of your Boards are performing best to focus pinning where the impact is greatest.
Schedule posts on the best days and times based on when your audience is most engaged.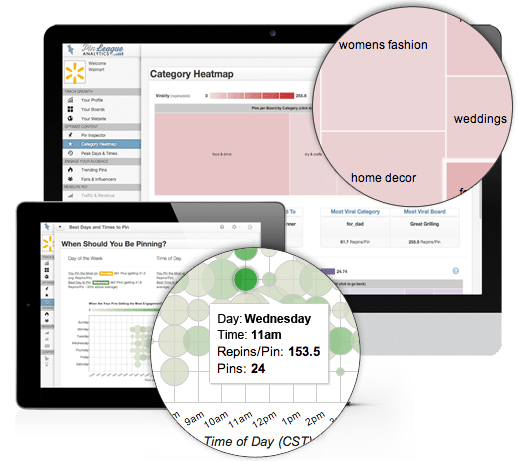 Powerful

Enough for Professionals,


Easy

Enough for Beginners
Manage multiple accounts across Pinterest and Instagram,
and collaborate with your team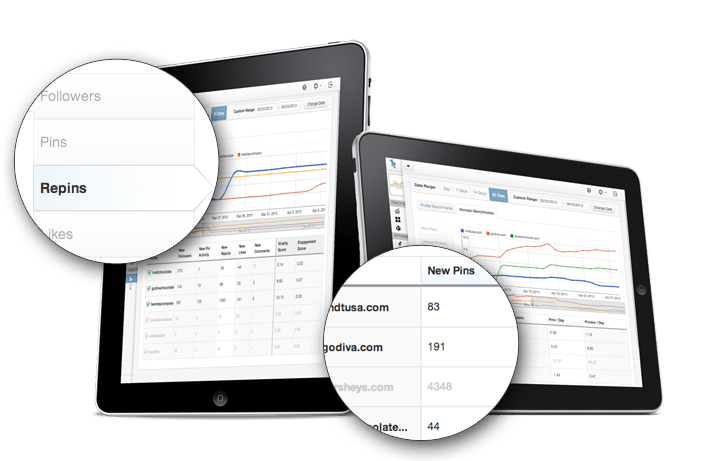 Management for multiple Pinterest and Instagram accounts within a single dashboard for all of your visual marketing and community management needs.
Easy team access: Invite collaborators to create and edit content together.
Trusted by over 700,000 businesses, across all industries and sizes.
WHAT CUSTOMERS ARE SAYING
"I love the layout, it's so intuitive, and the data is just incredible!"
"The Tailwind team have put in some great original thinking with offering such as Trending Content and Interest Heatmaps."
"The dashboard is easy to use and super simple to understand. The team is always so helpful and quick to answer any questions."