Pinreach is now Tailwind!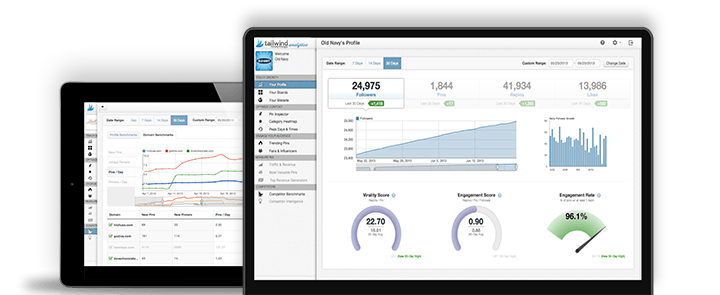 Your Pinterest Username is found in the URL of your Pinterest profile:

http://pinterest.com/username/

Prove Brand Impact
Track activity across Pinterest about your company, products and competitors.
Comprehensive Pinterest analytics help you Test and Optimize your strategy.
Monitor Mentions
Track mentions of your brand, products and competitors across Pinterest.
Customer Insights
When customers pin, they're telling you what they want. With Tailwind, you have the power to understand the data.
Test Strategies
Track Virality and Engagement to understand what content your audience loves.
Complete Audience Insights
See who is pinning from your site, repinning your pins, following you and more.
Engage your brand advocates on the platform of your choice - Pinterest, Facebook or Twitter.
Find and build relationships with Influencers on Pinterest.
GET TO KNOW YOUR
COMMUNITY
Influencer Connections
Build relationships with tastemakers to expand your brand's reach and drive earned media.
Nurture Advocates
Your advocates love you. Tailwind helps you provide the tools they need to spread the word about your awesome brand.
Real-Time Trends
Tailwind Trending Pinners report shows who's pinning from your site right now. Engage them while you're top of mind.
Capture Your True Impact
Track visits, revenue and impressions generated on Pinterest.
Tie traffic and revenue back to pins and pinners.
Simple two-click Google Analytics integration.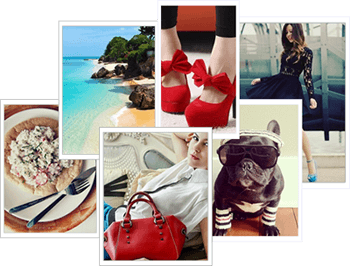 Drive to Purchase
Engage users before they buy with the content and products they need.
Target Your Outreach
Partner with users who drive results to continuously grow your ROI.
Be a Hero
Help users when they need it most and create amazing experiences for your customers.
What are you waiting for?
Your Pinterest Username is found in the URL of your Pinterest profile:

http://pinterest.com/username/

In The Press

"In an ever emerging space of social platforms and tools to measure them, Tailwind has got the right approach with a balance of topline summary KPIs and the option to dive deeper into the data for power users.

Best of all, they are ever tinkering for better approaches and visualizations, and taking feedback from clients to tackle the research challenges we marketers face. Great work!"
Your Pinterest Username is found in the URL of your Pinterest profile:

http://pinterest.com/username/