The email tool that writes subject lines for you.
Ghostwriter gives you AI-generated subject lines that save you time and drive results. Find, nurture, & convert more customers with AI-powered social and email combined.
Start with a forever-free plan. No credit card required.
Trusted by 1,000,000+ Brands & Small Businesses


Your email and social marketing work better together. Save time, create better marketing, and grow faster than ever with a single, streamlined workflow that helps your social and email strategies reinforce each other.
Email marketing, re-imagined…
Email campaign creation made simple, fast, and easy. Finally, the perfect email builder.
Tailwind is like having a personal trainer for your marketing. It creates a personalized email & social marketing plan, gives the tools you need to execute in one place, and even helps you get it all done. You'll always know what to send and when.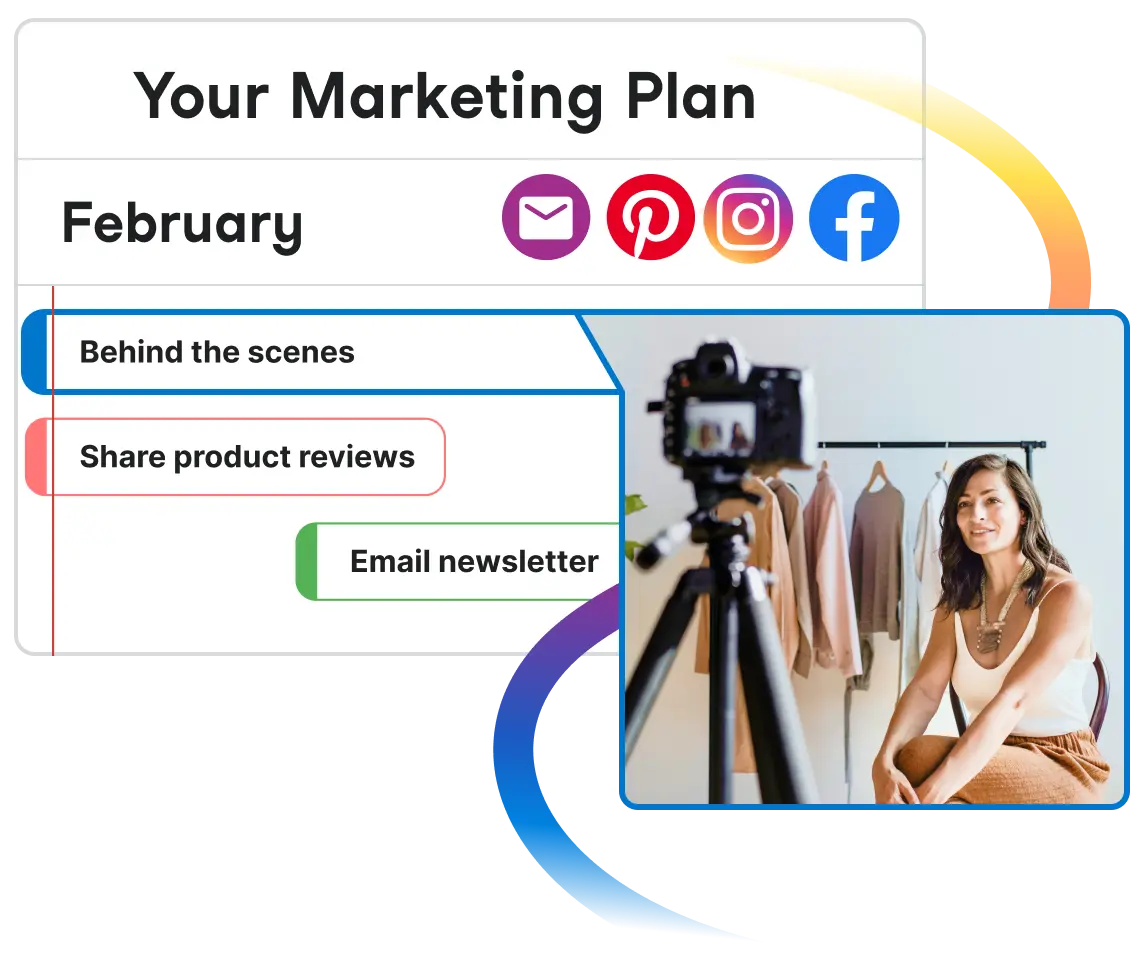 Maximize growth with built-in best practices.
Tailwind incorporates email marketing best practices for you so you can send campaigns that generate maximum opens, clickthroughs, and conversions.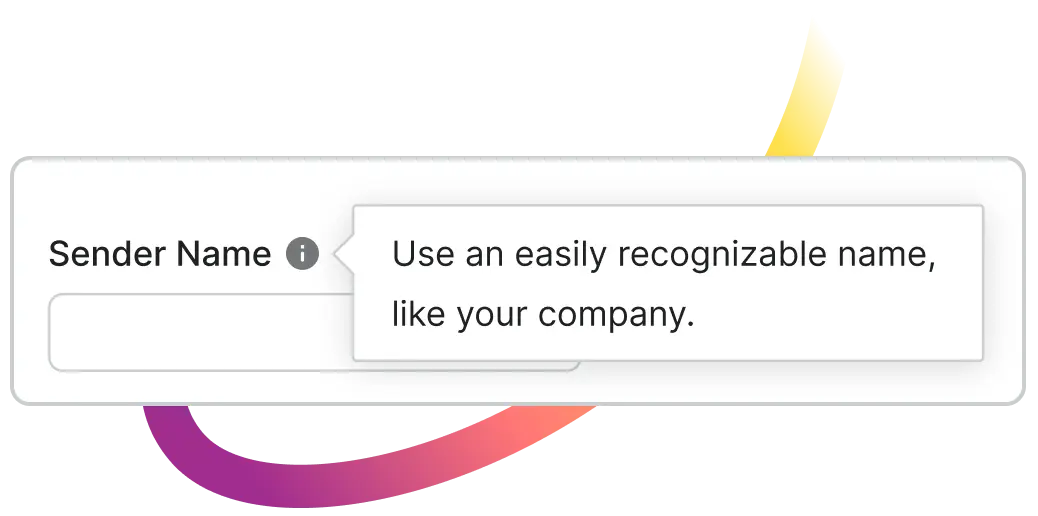 Create more marketing momentum with a unified tool.
Leverage the reach of social and the conversion power of email to create a positive feedback loop that propels you toward your marketing goals.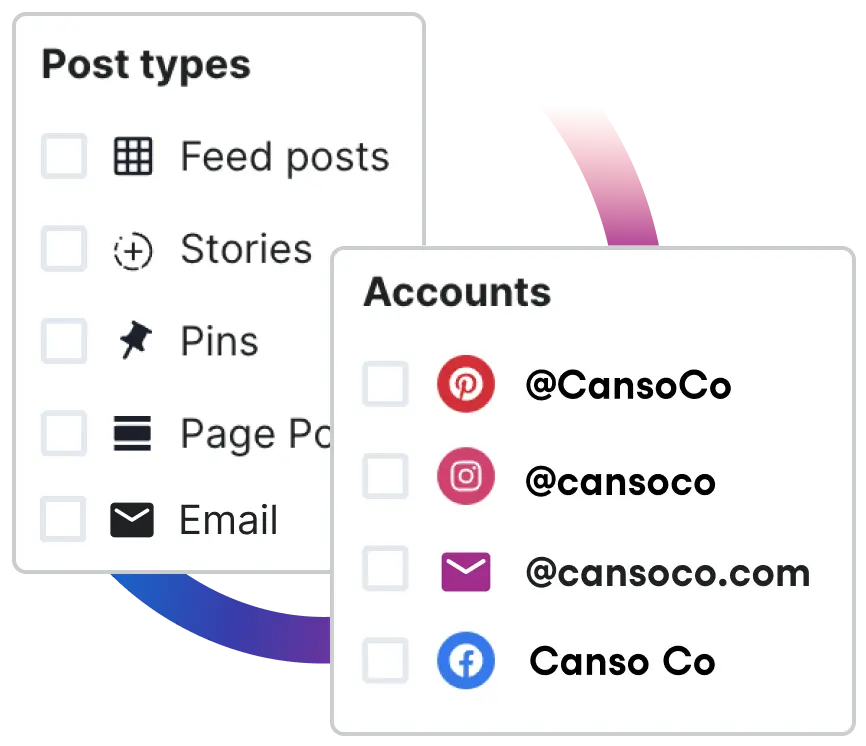 An easy, streamlined workflow
A one-stop shop for your marketing
Tired of switching between your social scheduler, email marketing tool, design tools, and more? With Tailwind you can consolidate your marketing into a single, streamlined solution. Work faster, stay organized, cut expenses, and see all your analytics in one place.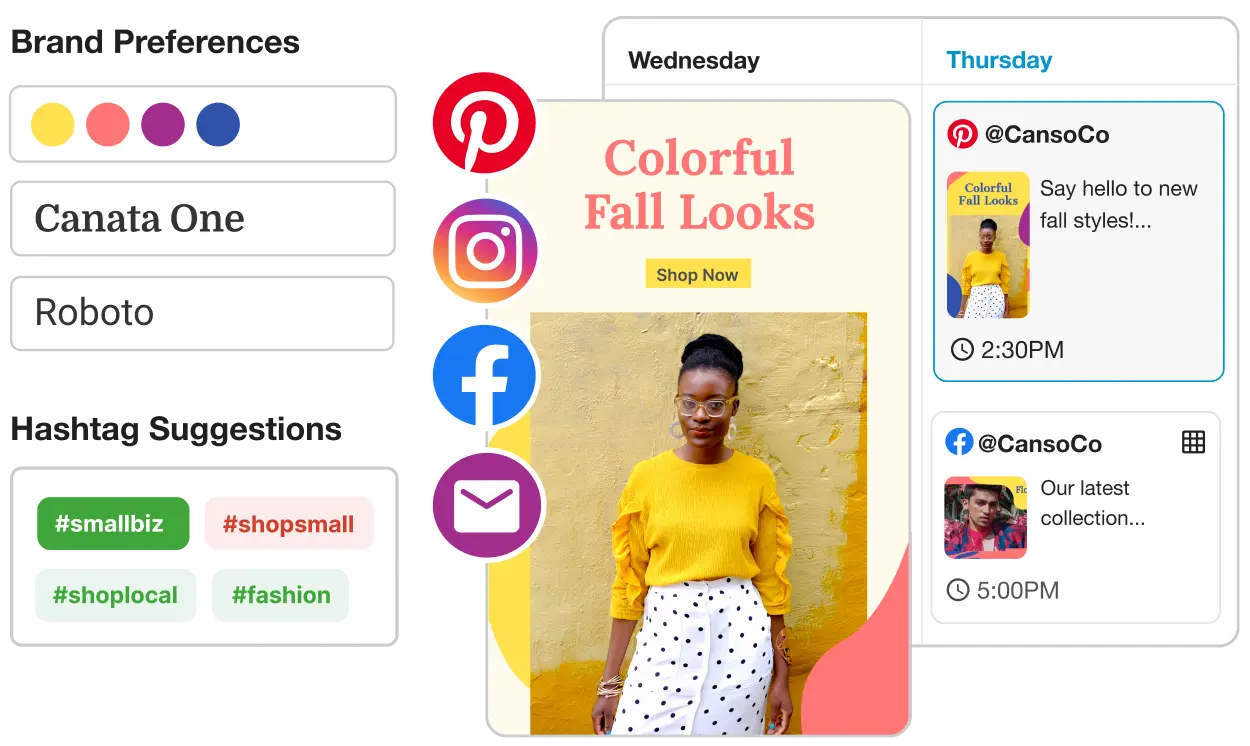 Build your business on autopilot with automation
Send automated follow up emails to welcome new leads, nurture warm leads into new customers, and turn existing customers into raving fans that share your business with friends and family.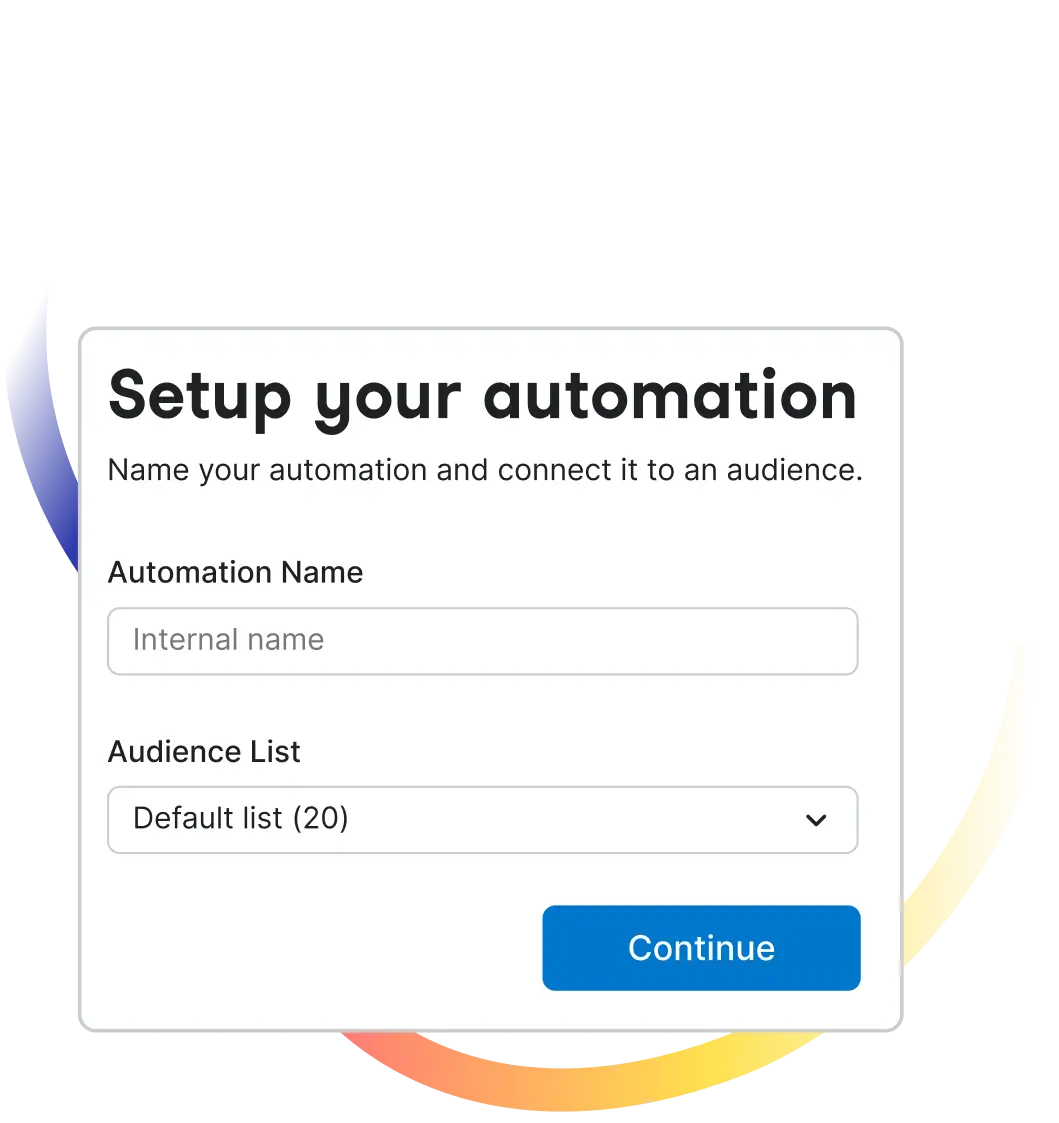 Grow your list faster with custom forms
Tailwind's form builder makes it easy to create forms that collect valuable information about your contacts so you can build your email list and capture the data you need to send targeted email campaigns.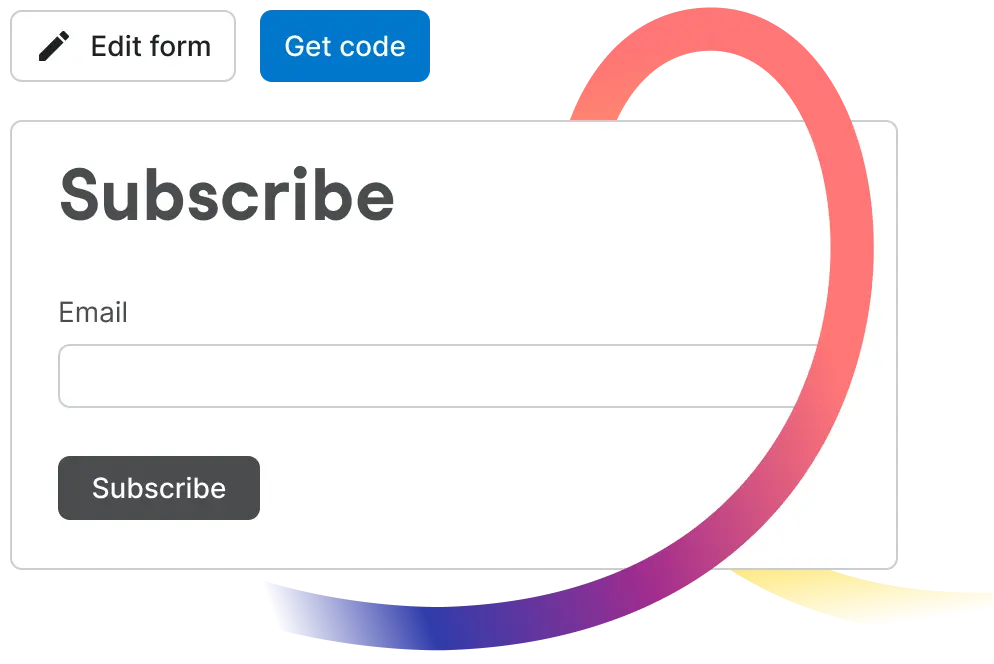 Get better results from your email marketing
Speak to what matters to your customers
The more you know about your customers, the better you can match the message to the individual. Easily create unlimited custom fields to store data about your customers interests, demographics, etc.
Get more clicks and sales with targeted messaging
Use the information you've collected about your contacts' interests to send targeted campaigns that speak to each customer's preferences. Segmentation boosts engagement, conversions, and protects your deliverability.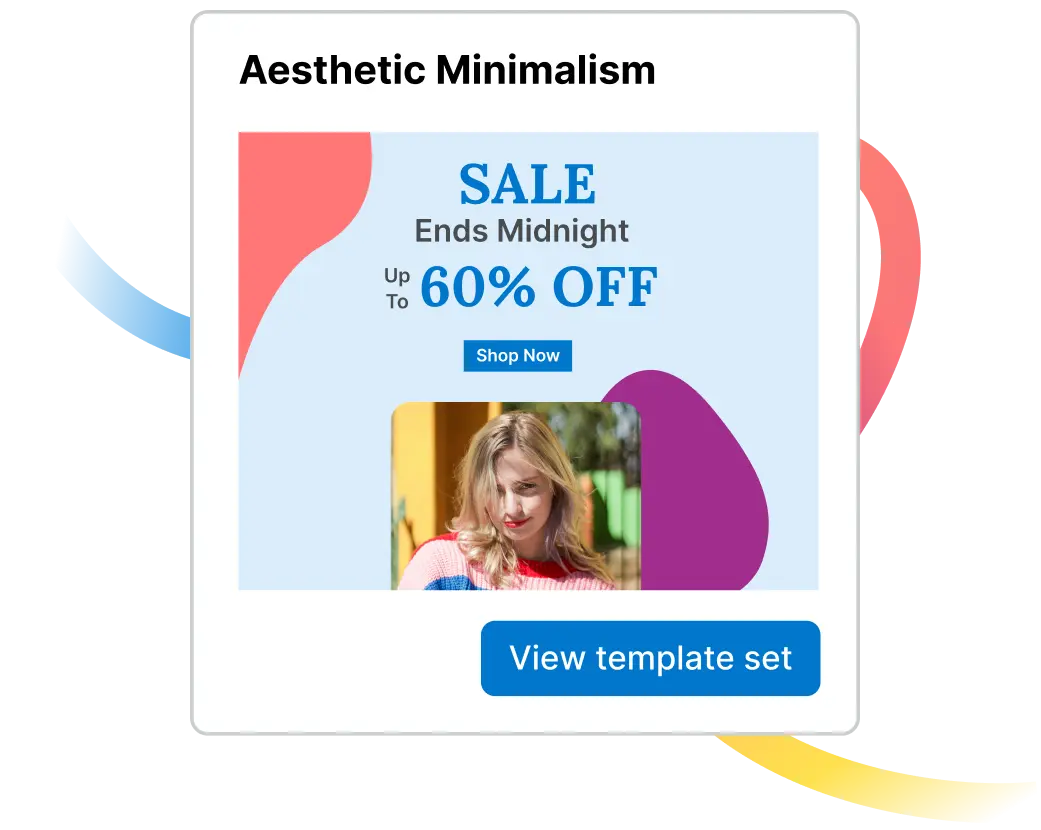 We'll make sure your emails reach the inbox
Your deliverability and sending activity is monitored to proactively address sending concerns. Our sending reputation is protected with major email providers so you can expect industry-leading deliverability.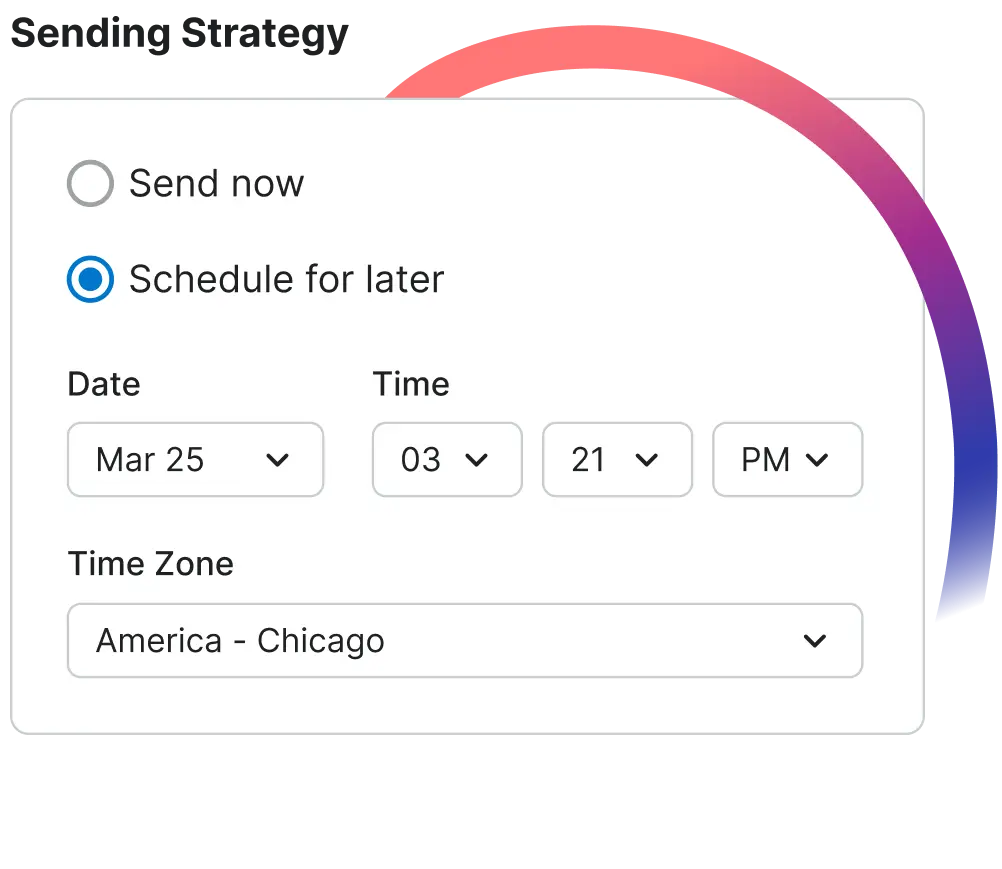 The features and functionality you need to grow.
Robust social media tools:
One-click designs
Eye-catching posts done for you
Optimized scheduling
Make sure your post is seen
Hashtag finder
For maximum visibility & reach
Smart.Bio
Drive traffic from your bio
Visual planner
Create a must follow feed
Communities
Team up with other creators
Powerful email marketing:
Beautiful templates
For every business & use case
Advanced segmentation
Send precisely targeted campaigns
Automated sending
Reach contacts at the perfect moment
Managed deliverability
For optimal response
Capture more leads
Flexible form builder
Pre-header control
For optimum open rate
1,000,000+ members love Tailwind.
Tailwind is part of my team.
"Yes, it's a tool, but I consider the app a part of my team because it does so many things and makes my life easier... Like you just put everything on Tailwind, and it does all the work for you. It's a major time saver."
Sandy Dedeian
Rectified.Co
Get the power of social and email marketing combined
Start with a forever-free plan.
No credit card required.